---
Being a Chief Technology Officer (CTO) in an IT support services company such as Cosmic Development is not an effortless job. However, when you are working with passion and loyalty towards the company, you will achieve nothing but success. That is the strategy of Atanas Krangov, the current CTO of Bookmark.com, who is an expert in his work and who has faced the challenges of his role responsibly.
Atanas started off as a PHP developer in Cosmic Development and has been with us for more than seven years. Thanks to his dedication towards work and impeccable knowledge he became the Chief Technology Officer of Bookmark – one of Cosmic Development's most valuable clients. Read below and learn more about his Cosmic journey from the beginning till now. Discover the scope of his expertise and the daily challenges he faces and overcomes with little effort.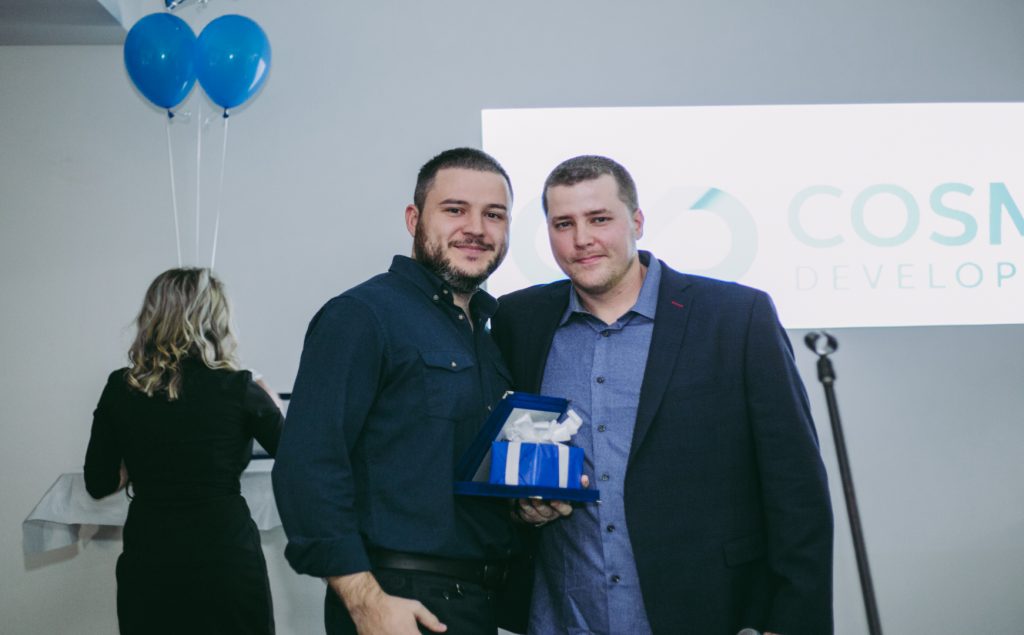 When did your Cosmic journey start? How would you describe it so far? Could you tell us how it all started?
It all started back in 2012. At that time, Cosmic Development was the first IT company in Macedonia that tried to replicate Google's office environment. I saw their job advertisement for PHP developers, and I applied immediately. And here I am – still working in the software development department in the same company. My Cosmic journey had its ups and downs like in every other business. However, I can say that I made the right choice for joining Cosmic and I plan to keep going for more.
What is your role in Cosmic Development now? Tell us more about your range of duties.
For the last 5+ years, I have been working on a project called Bookmark, which is a website creation tool for non-technical people. As the CTO of Bookmark, I am responsible for managing the development team as well as for creating timelines and deployments on all technological services. Furthermore, I am acting as a mentor to the team members and making sure that all technology practices adhere to regulatory standards.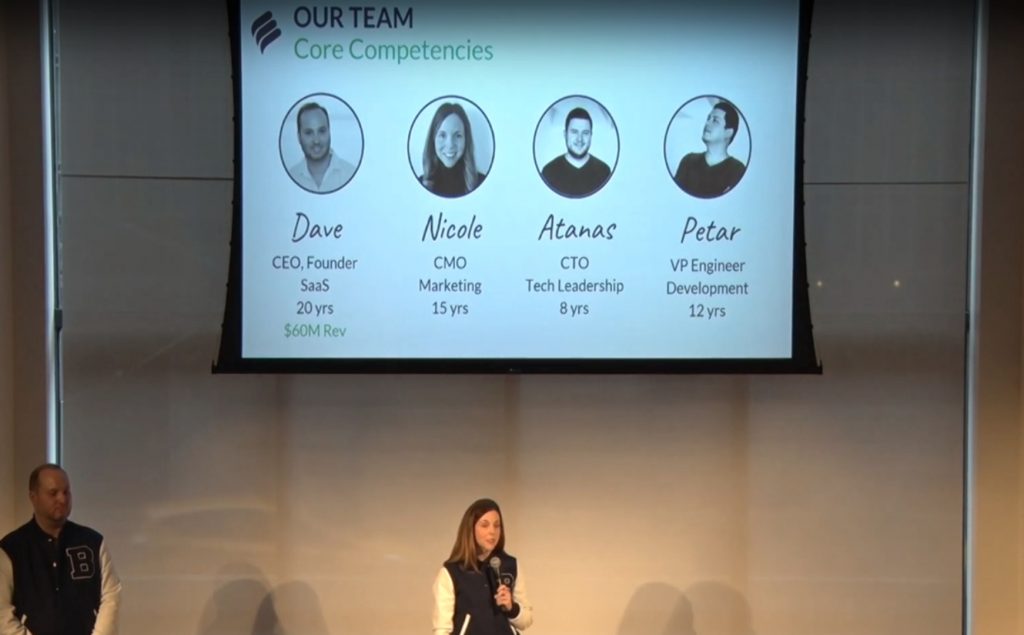 What are the challenges you face as the CTO of Bookmark.com, and how do you overcome them?
The IT industry is a dynamic one, where any updates in the technology can bring significant changes. My primary responsibility is to ensure that the company is in a good position with the technology that we use and to make sure that we deliver the best results for our clients. However, when having such a responsibility, you are also facing a lot of challenges. Some of the main challenges as a Chief Technology Officer (CTO) are the following:
Identification of the right approach
Performance optimization
Security for the organization
Recruitment of the best talent
Technical vision and roadmap
Organizational structure for tech teams
Product management
When facing so many challenges, I can only say that there is no clear pattern to deal with all of them. You need to be proactive, adapt to the current state of the market, always try to evolve your knowledge, do a lot of networking, etc.
What is the most valuable thing you've learned working as a CTO?
When working, you learn new things on a daily basis. That way, I have been evolving not only as an individual but also as a CTO of Bookmark. One of the things that I have learned in these years is that you must know how to predict things easily. You need to see your team's limits and constraints. Moreover, you need to know how to balance delivery time and technical debt. And also you should always be present and helpful to your team. You must try to find time to speak with your team members and be able to listen and give them useful advice.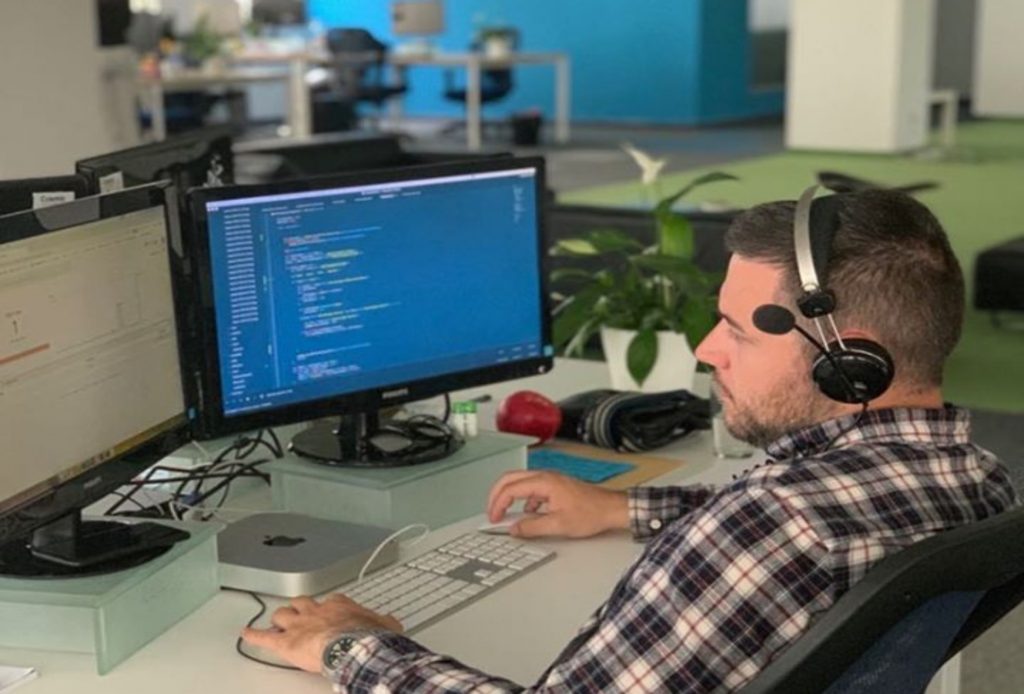 It sounds like you genuinely love what you do! When did you discover your passion for programming?
I got my first personal computer when I was only nine years old. From that period, my love for computers began to expand more and more. I loved not only the computer as a machine but also the video games that I played on it. However, my passion for programming awoke at a later age. In high school, we had IT lessons, which taught me the basic knowledge of computers and computer science itself. I believe that at that moment I developed a passion for programming.
You've started at Cosmic Development as a PHP developer and worked your way to a more complex role. What was your primary drive for professional and personal development?
My primary drive for professional and personal development consisted of getting a good education, observation, and mentorship that can help me improve my skills and later to enhance the employees in the workplace. My idea was to deepen my knowledge in a specific area in which I like to evolve. Moreover, I wanted to gain freedom and to be able to work whenever and wherever I want, while also increasing your earning potential.
What is the most valuable advice you have to offer to your younger colleagues?
As engineers, our job is not just to solve problems – that's doable. Our main job task is to simplify the issues. When trying to simplify a complicated problem, we make sure to understand it in a better way. But more important is the fact that when simplifying the problem, we learn how to maintain it easily for a more extended period. When delivering simple solutions to those problems, we use a better decision-making process, and it leads us to a more simple and more well-organized codebase. That, consequently, leads to better execution and development of more stable software.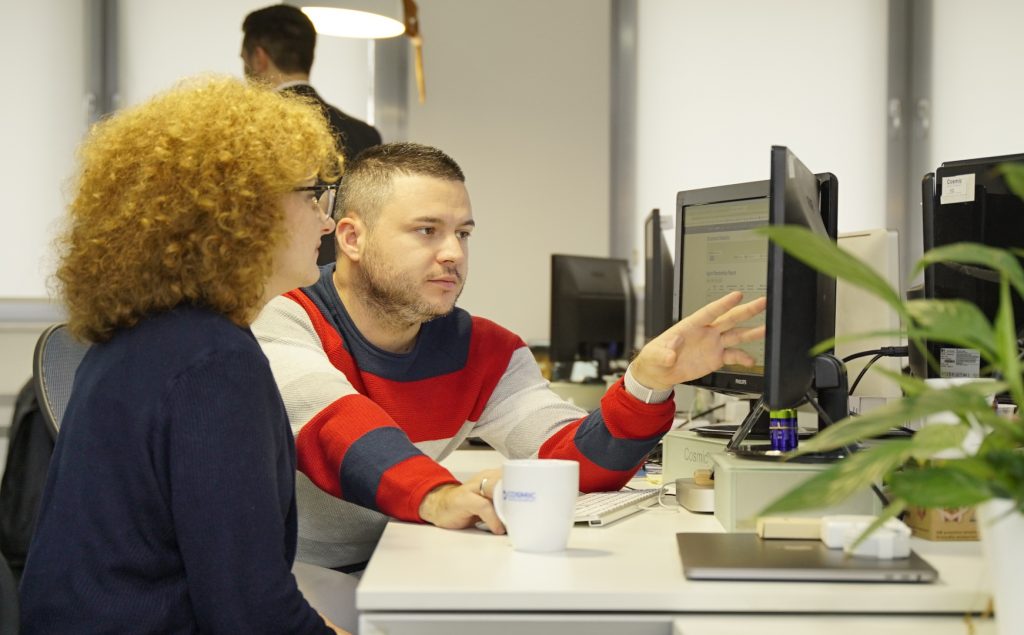 How stressful is your job and how do you overcome nerve-racking situations in general?
Working can sometimes be stressful, for sure. However, being organized and coordinated with other coworkers can prove to be beneficial. That is the main reason why I always tend to keep myself organized. Since I am a morning person, the first thing I do in the morning is reading and responding to emails. After that, I discuss with my teammates the schedule for that day, and I assign the tickets. Remember: Balance is everything in life.
What is your greatest achievement outside of work?
I can say without a doubt that my greatest achievement outside of work is becoming a dad 🙂 I am proud to say that 15 months ago, I became a father to the most beautiful baby girl who is my inspiration and who brings joy in everything I do.
And finally, what do you like to do for fun?
I have a passion for motorcycles! Almost half of my life, I owned many different types of motorcycles. Everyone who knows me can confirm that I love riding motorbikes. However, I have other hobbies as well. Apart from riding motorcycles, I like to play football and to go skiing in the winter.