by Angela Joveska
---
What started as a concept turned into multiplied success stories!
When Cosmic Development was founded back in 2011, it was based on the principle of helping businesses of various sizes grow. All by providing the best tech talent solutions tailored to every client's needs and budget.
But that's the one side of the story. The other and not that widespread story is that Cosmic Development has strived to establish itself as a modern and prosperous workplace from day one.
After over a decade-long tenure, we are looking back on several inspirational employee stories at our company.
From Tech Internships to Fulfilling Careers
From Intern to CTO – Vladimir Novachki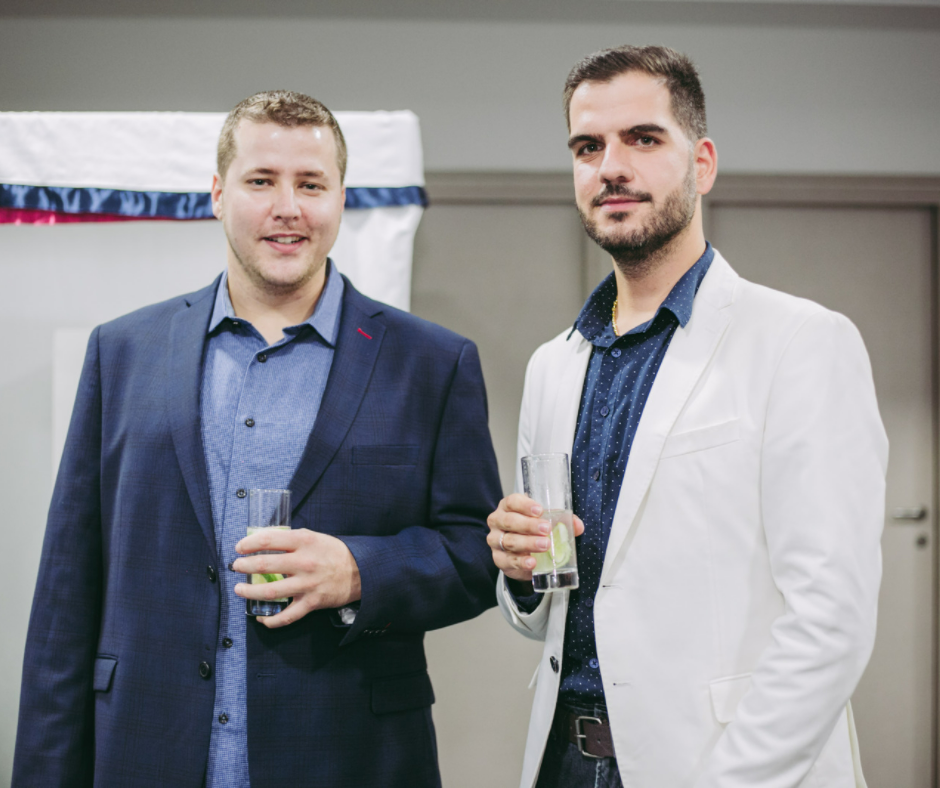 The story of Vladimir Novachki begins with his internship at Cosmic. For Vladimir, this wasn't just an ordinary internship experience. He was excited that as an intern he had the opportunity to work on real applications, used by real people. After completing his internship, he was more than willing to take the job offer. Novachki had a chance to lead tech teams and work on various projects before landing the Chief Technology Officer position. For young developers, Novachki has simple advice: "Magic wands don't exist in real life, when it comes to programming it's really important to stay up-to-date with the newest technology. Make sure to fully dedicate yourself to continuous learning in this profession and the success is yours!" Novachki has practical ways of getting the right sources of information regarding the latest technology trends. He uses Practical Dev, Hacker News, Reddit, etc. His favorite technology stack is LEMP and he highly recommends it.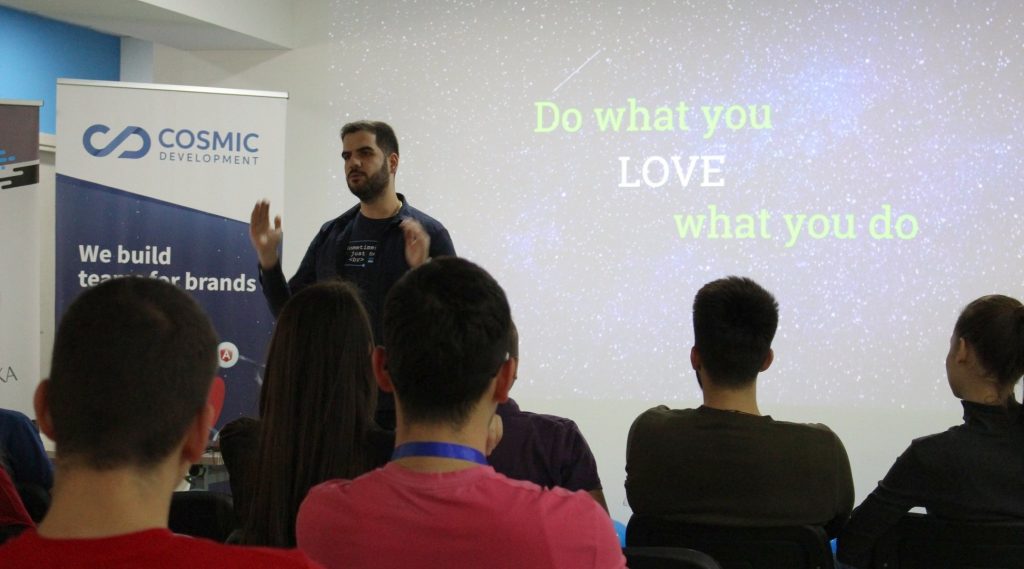 From Intern to Web Developer – Viktorija Velichkovska
This is the sixth year of Viktorija working at Cosmic. She started her career as an intern, had successful cooperation with her mentors there, and was more than willing to continue her journey with Cosmic. As a developer, she faced a lot of obstacles but managed to overcome them. Her main challenges were associated with the lack of a standardized development process. Velichkovska started to notice this phenomenon while working on projects with different teams. "Every individual has a specific work approach, which is great but has an impact on the complexity of the work, therefore it's more time-consuming." Instead of being discouraged, Velichkovska became more proactive. For the less experienced developers, she recommends building experience through open-source projects.
Over a Decade-Long Careers at Cosmic Development
Atanas Arizanov – Tech Coordiantor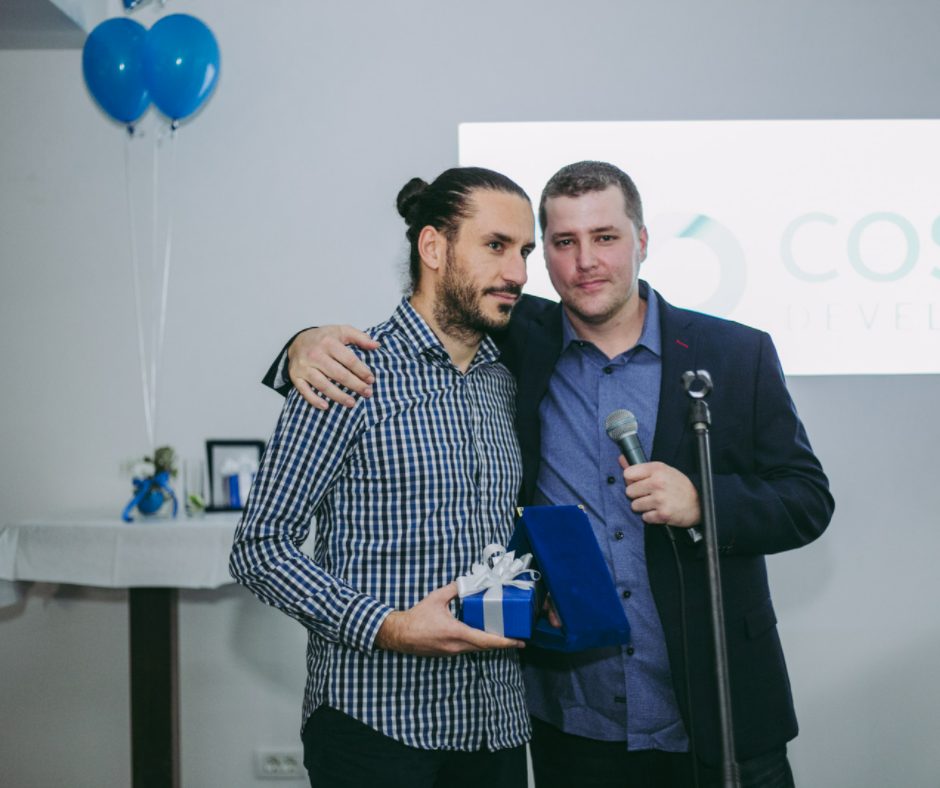 Atanas Arizanov joined Cosmic eleven years ago. He remembers his humble beginnings as a software engineer, PHP developer, and later on tech coordinator. From the very beginning, Arizanov was well aware of the challenges that are an integral part of this industry. As a tech coordinator, Arizanov has many responsibilities including managing multiple projects, regular and consistent communication with internal teams, while simultaneously controlling the system and network performance. This job position is quite demanding, as Arizanov states "It's a race with time." Nevertheless, Arizanov knows that having an internal feeling of peace is the key to overcoming any job deadline. With a smile on his face, while drinking his favorite cup of coffee Arizanov shares some very interesting pieces of advice. "Make sure to organize your day in such a productive manner, that you'll become faster and more efficient even when your projects and virtual meeting are overlapping."
Emilija Nikoloska – BD Consultant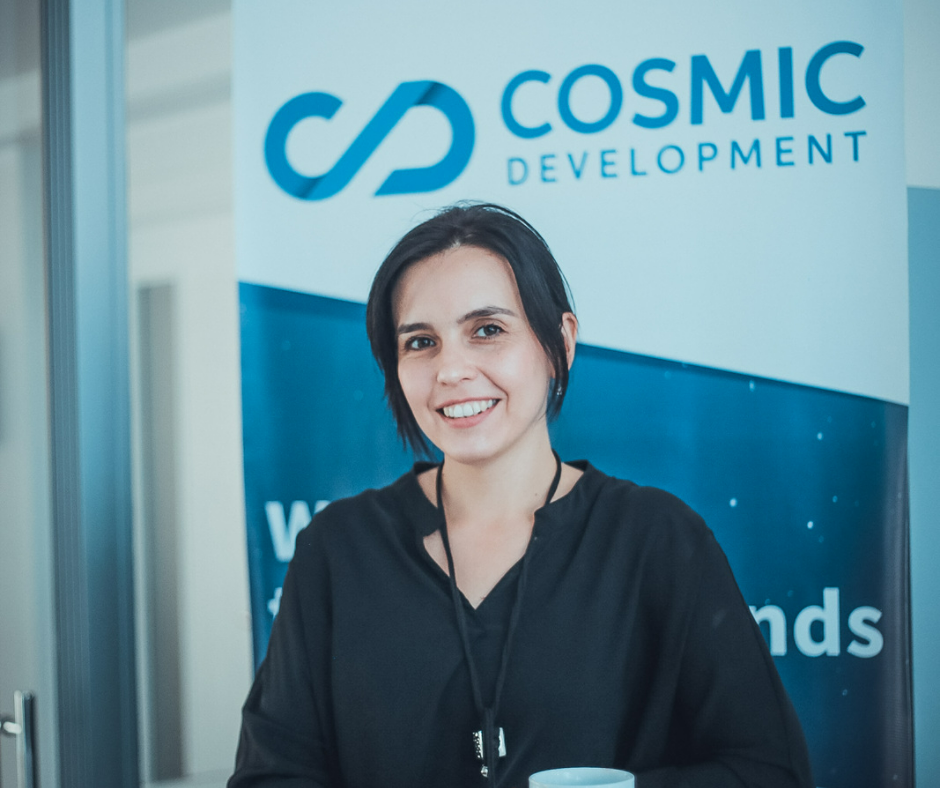 Emilija Nikoloska started to work for Cosmic back in 2011. At that period, the company had just started with only six employees. She worked with only one client, just like everyone else. Due to her hard work and determination, she became a Team Lead and then an Office Manager. She was quite successful in that field but strived for more. Later on, her proactive attitude and diligence brought her into the Business Consultant role. It proved to be the right fit for both parties. Nikoloska shares that she finds inspiration and limitless energy from motherhood.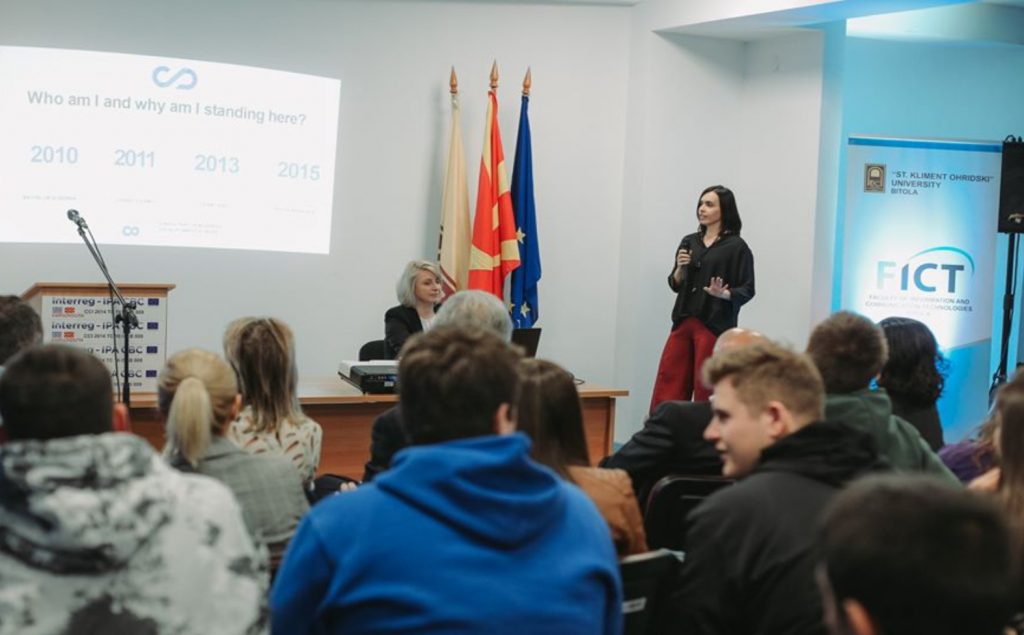 Bookmark's Success Stories
Bookmark is one of the loyal clients that Cosmic has had since the very beginning. Here are some interesting stories from some of the best employees there.
Atanas Krangov [CTO] and Petar Shokarovski [VP of Engineering]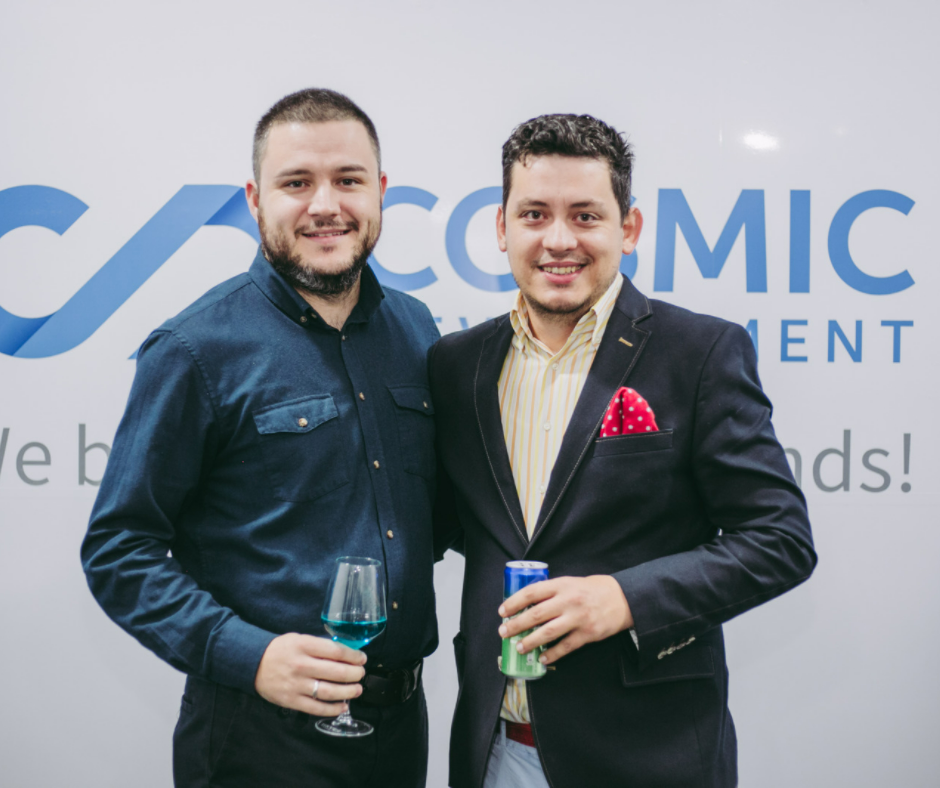 Atanas Krangov started as a PHP developer for Cosmic ten years ago. Since then, he made a drastic step in his career and progressed to a Chief Technology Officer for Bookmark. Krangov says that it's not a role without challenges but he most certainly likes to overcome them. He found his passion for programming at a very young age. He soon realized that he is good at solving problems, and when it comes to software development simplifying the problem means everything. Apart from his professional life, Krangov likes to spend his free time motorcycling and having some leisure time with his family.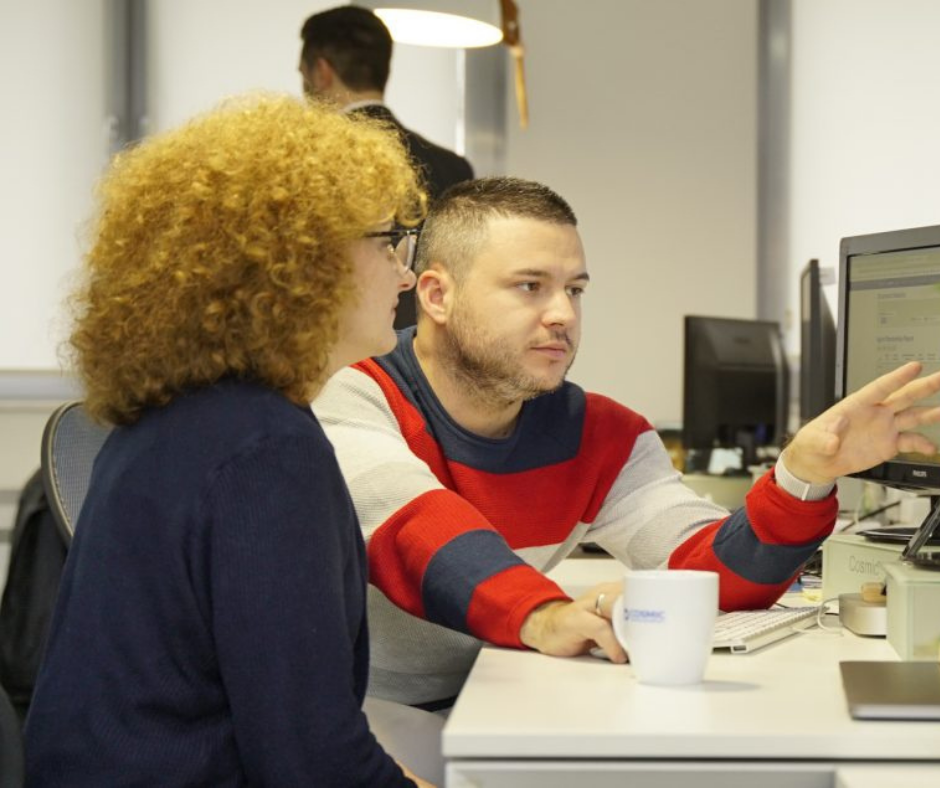 Petar Shokarovski became part of the Cosmic family more than seven years ago. He started as a web developer with a previous experience of almost 12 years. This is the reason why he is regarded as one of the MVPs in the company. His professional experience gave him the opportunity to progress as a VP of Engineering for Bookmark. A job title that he holds so proudly. Shokarovski is a dynamic person he has a food blog, likes to spend some time in the wild, and enjoys biking.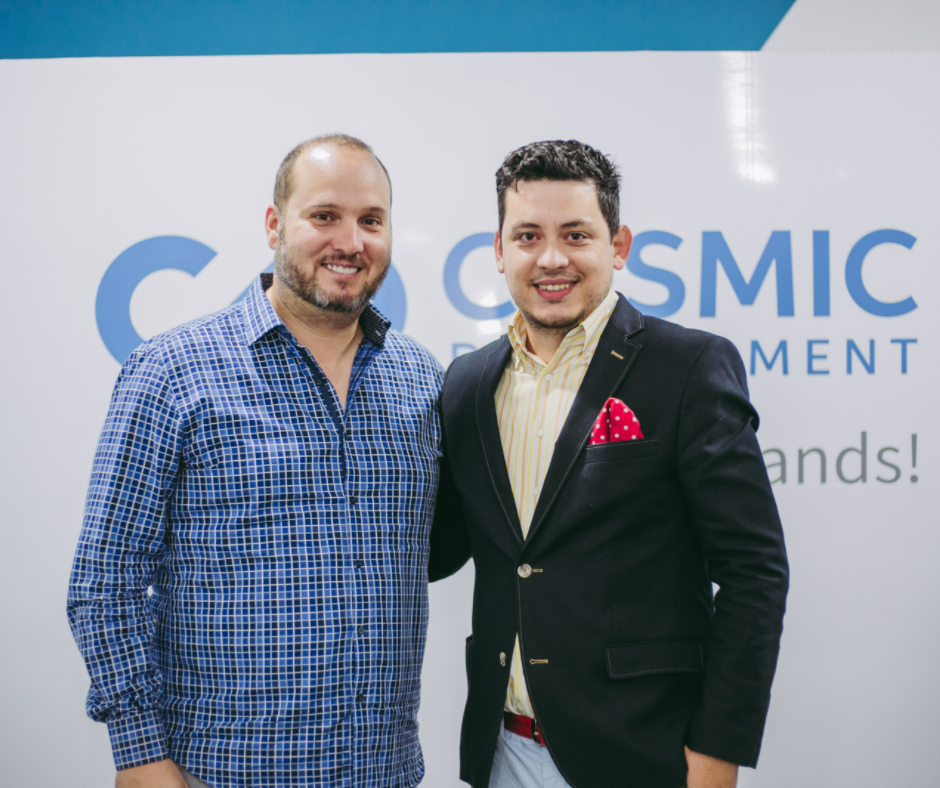 If you enjoyed reading these employee success stories and want to learn more about Bookmark and its CEO – David Kosmayer, please visit this page.
These are unique experiences that turned into realities. It seems that Cosmic thrives on giving its employees chances, guiding them in their professional path, and nurturing their potential. I hope this article gave you a glimpse of a few individual success stories, yet we are proud of every single career path and milestone.
If you are eager to join us and grow with us, go ahead and check out our most recent job openings.
Our employees are our greatest asset!