Cosmic Development is people, beautiful, exciting minds. Cosmic does not have a traditional organizational structure. We are at the same level with different roles, and that gives us the chance to grow, develop and evolve as professionals, as well as individuals.
Perks
Each day is a new beginning for us, a unique chance to learn, to share knowledge and experience, to enjoy reaching the goals, to have fun. The perks are our way of working and having fun at the same time.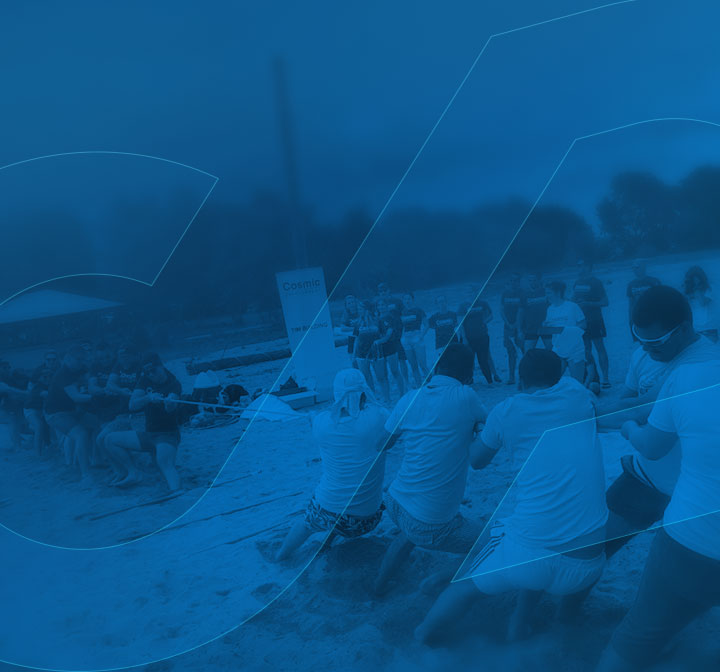 We support personal growth
We encourage each other to learn, read, share knowledge and ideas, work on our projects, or improve our current products and processes. Cosmic Development people attend conferences, courses, workshops.
We have fun together
Our team building events are legendary! We enjoy playing table tennis, "trash ball," watching movies and drinking beer together. Our Fridays are more than happy, but we love our Mondays, too.
We care about our health
Anything that helps us keep our minds recharged and as sharp as possible. Running, gym workouts, swimming, football, yoga...whatever makes us relaxed and energized. Sometimes a fresh mug of coffee makes miracles.
We love our flexible working hours
Work-life balance is essential to growing happiness and success. Our flexible working hours will help you reduce the stress and allow you to have time for all aspects of your life: family, friends, work, and self.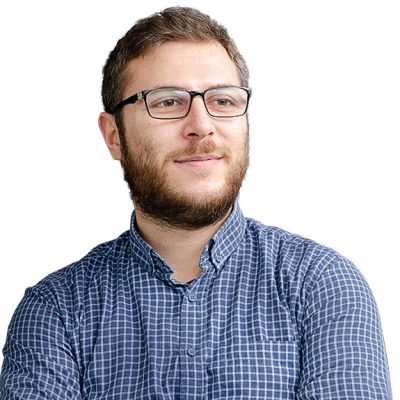 "The people and the work atmosphere make this place special. No matter if going through good or hard times, the great atmosphere is a constant and it's definitely what distinguishes us from other companies in this industry."
Armin Hodjikj, Team Lead
"I am almost a decade in the IT industry and I had heard only good things about Cosmic Development. What I enjoy the most is that every individual is treated with genuine warmth, as part of one big Cosmic family. The working atmosphere and amazing colleagues make me come to work early morning without an alarm and challenge my limits. There is always something to learn and the company supports my personal growth and development. I love being here more and more every day!"
Monika Rizovska, Marketing and Communications Manager
"Cosmic Development is special in many ways, and I always had great benefits by working here. When I need a day off, or maybe to work from home, the company always helps me. Probably, one of the best things is a great atmosphere here and amazing people!"
Atanas Arizanov, Tech Coordinator
"The relationships between employees and all levels in organizational structure make the friendly and open atmosphere, both respecting work-ethic and having fun at the same time. "Open-door" communication moves all of us to a higher level of dedication which ends up with having any problem resolved very quickly."
Marija Cirkovic, HR
What's it like to work at Cosmic ?
Build Your Team And Grow Your Business With Us.
Even if technology is not the core of your business, your business depends on it. Give us a call to learn how to improve and upgrade your business.