The role of an HR manager is an essential aspect of every company, especially during difficult times, just as the one we are going through due to the Coronavirus. As we are aware, we already live in the 'new normal' time. In a very short period, the entire world was challenged by whether it can survive the new situation caused by COVID-19. This situation has affected the whole world economy, has brought economic crisis and recession, and has also influenced the human resources departments. The HR managers worldwide learned how to deal with the daily changes and took care of the employees' safety and health. Moreover, they were the main factor for maintaining an average level of mental health among the coworkers.
The main focus throughout this period was to act rapidly and accordingly, get the employees engaged in work, detect any possible problems, find suitable communication channels, and ensure positive results by restructuring the companies. Therefore, the new situation required HR managers to connect more with the employees, listen to their needs, and react accordingly and empathically. The constant change caused by the COVID-19 pandemic has mandated that companies make fast changes in the leadership and engage the HR team in communication with the employees. This 'new normal' has taught us to adapt to new practices and politics, which will leave a permanent mark on companies worldwide.
Due to these current changes, we decided to interview our HR Manager Biljana Stefanovska and ask her how she deals with the 'new normal' aspect of working from home. She shares some of the challenges that she faced during the COVID-19 pandemic as an HR manager. Read more about her personal experience on how to manage a business during the Coronavirus pandemic in the interview below.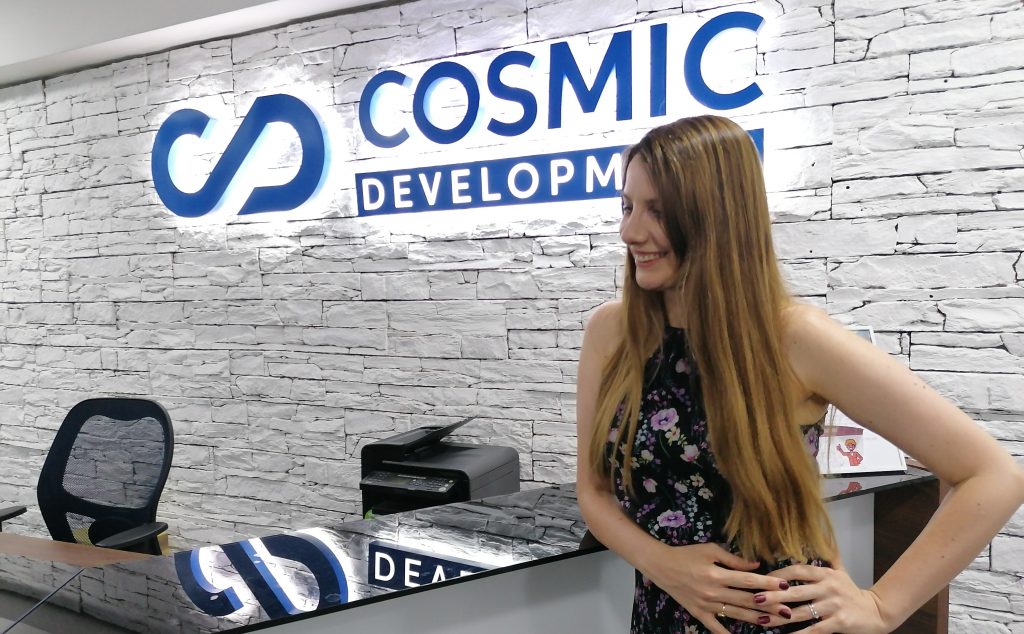 What is the role of the HR Manager in one company, and what are the necessary skills for an HR Manager to be successful?
Maybe the shortest and most straightforward definition of HR Manager is "mother of the company." As an HR manager, you take care of all employees, management, business, and everything in between. As of recently, the HR Management function has been slowly transforming into an HR business partner position. No person in the company knows the employees, the rulebook, or the management better than the HR manager. HR is everywhere, and with everyone, that is why crucial skills for an HR Manager are listening, empathy, objectivity, flexibility, tolerance, and an analytical mind. Modern HR is now more and more inclined towards metrics and predictions despite the simultaneous growth of importance and emphasis on the company's personal development: from the cleaning lady to the General Manager.
What are the challenges that an HR Manager faces during a pandemic, and how do you, as an HR manager, help Cosmic Development in overcoming these challenges?
One of the most important challenges for an HR manager during a pandemic is the employees' mental health and wellbeing. When I am present in the office, I can see and tackle every issue and mood swing of an employee, and I react immediately and accordingly to help this person. Given the fact that I have been an empathic person since I remember about myself, this has always been an easy task for me.
When we work remotely, it takes an entirely different approach to notice the switch and even more to detect the severity of distress in someone's voice or facial expression. Yet, I am regularly contacting all employees, and we have personal coaching sessions so those who are most affected can overcome this situation. We also organized several activities for our employees under the name "Cosmic Beats Isolation" to help them deal better with the new situation. So far, our company has marked only success in every single case.
What do you like most about Cosmic Development, and what makes this company unique from an HR perspective? How do you envision Cosmic in the upcoming years to become an ideal workplace?
What makes Cosmic unique from an HR perspective is the holistic management approach and organizational culture. I do believe that holistic and agile management are the best practice since there are no two same human beings on earth. We organize team activities. We are continually working on enhancing the team spirit within the company while simultaneously keeping in mind the needs and preferences of each employee as an individual. It means we do have a set of rules necessary for the management of the company, yet we provide the employees with flexibility, allowing them to feel comfortable and with an excellent work-life balance. I believe that we are already pretty close to an ideal workplace.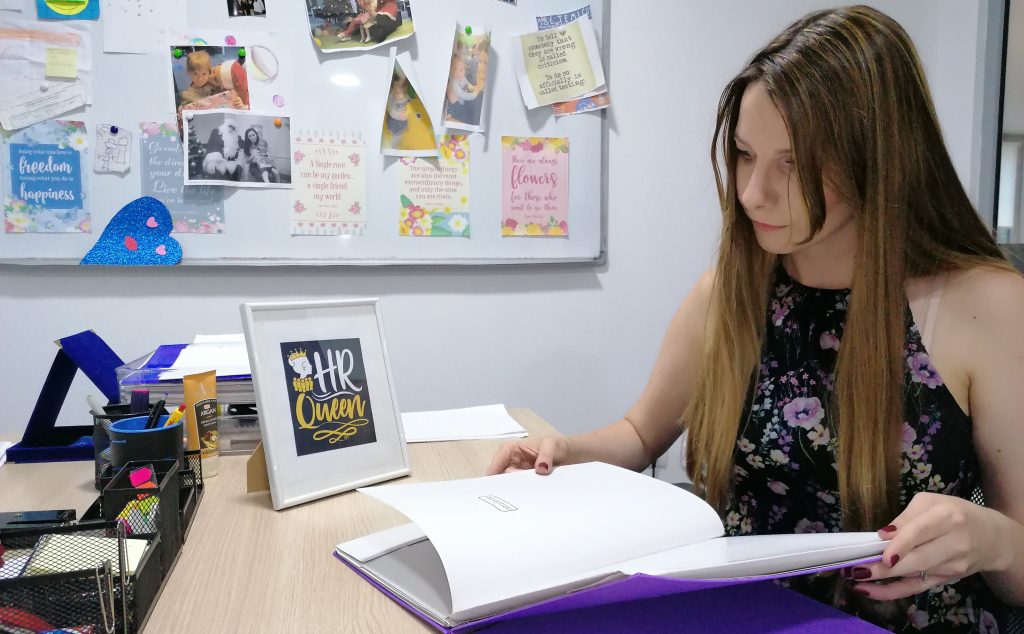 What are your favorite techniques that you usually suggest as an HR Manager, and you have used to motivate a team during this pandemic?
As an HR Manager with ten years of experience, I can say there are no universal ways for motivating employees. Some people enjoy spending time by the swimming pool and working on their laptops surrounded by people and music, and others prefer solitude and tranquility. So, I do not practice a group approach to motivate them, but an individualistic one. Every HR Manager should spend time and understand each employee's needs, from the software developers to the administrative assistants. And when that is done, it is quite easy to motivate them. For those who like sports, we provide opportunities for sports breaks during working hours, for those who want leisure, we have comfortable couch areas so whoever may relax. And finally, for those who are ambitious and find new skills and career development as motivation, we provide free courses and training.
Check out how our employees break their daily work routine at the office.
What metrics do you use and suggest to evaluate team performance during a pandemic?
Another unique feature of Cosmic Development is that we are a people-oriented company, which means we trust our employees and do not use tools for control. We follow their work, deadlines, and quality, but we do not need micromanagement tools and practices. When you have highly engaged people, you do not need to control them. The basic rule of HR is the following: happy employees are equivalent to productive employees. The more content the employee is, the more productive and efficient one is. My primary concern is whether all employees have everything they need to be productive at home. We have never had better efficiency actually, which I believe is due to the freedom everyone has to organize.
How does this pandemic influence the HR team in the recruitment and the interviewing of prospective team members? Do you think that this virtual trial will continue to be the future of recruitment?
The only change in recruitment is that instead of conducting in-person interviews, we organize them online, which does not affect the recruitment process. The 'new normal' brought us changes in the working policy on a global level, and now the jobs are more and more conducted remotely since there are a lot of people who work and travel. I believe this will be the future: more remote work, higher work-life balance, individual approach.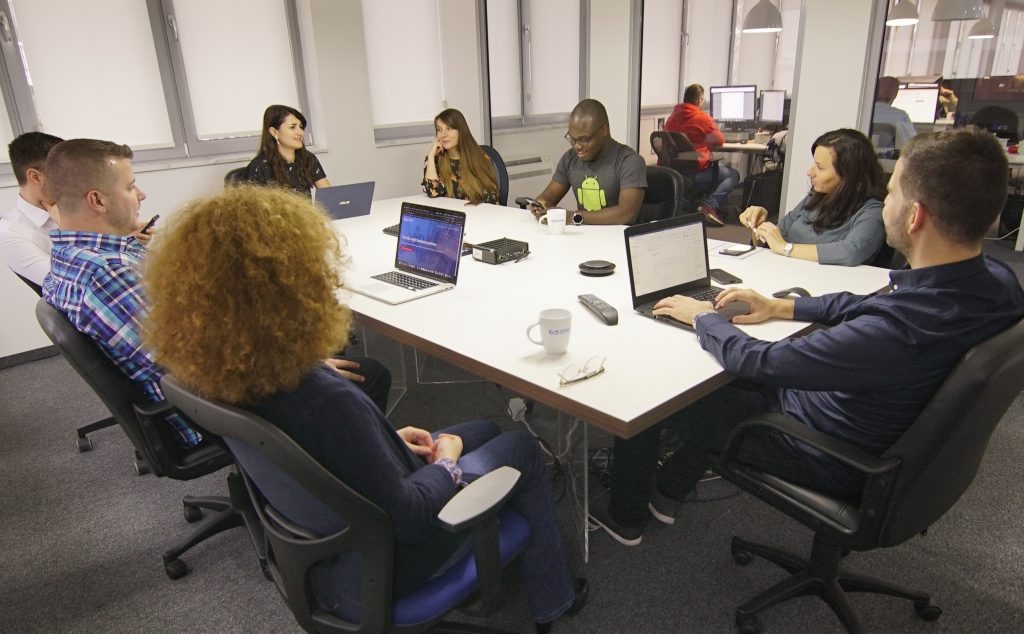 What trends, according to you, will shape the Human Resource departments over the next five years?
I believe that the future of HR Management will focus more on analytics, predictions, risk management, training, and especially on leadership and coaching. We all live in an era when millennials are becoming the majority of the workforce. What distinguishes the millennials among the rest is constant engagement, dynamics, and continuant professional and personal development. It means we should not leave them alone; we should be constantly alert of their needs and changes and make them feel like we do care.
The dynamics of the labor market, especially in the IT industry, demands constant training and learning. I am more than happy that nowadays more and more emphasis is put on soft skills which were partly neglected until recently. Consequently, we must prepare the leadership for these changes to retain the concurrence on the market and keep the pace. Leadership is crucial in any business management, and nowadays, more and more companies are realizing that and investing in their leaders. Leaders, in my opinion, are the people who set the tone in any company. In the end, I would say that I am positive that HR Management will remain the most challenging occupation in the near future and, at the same time, most rewarding.
If you are part of the HR team in your company and need advice on how to deal with this 'new normal' aspect of life, contact us for a free consultation, and you will get direct advice from our HR management team.