by Katerina Bogdanoska
Websites play a big part in your business's success, but having a website alone is not enough. If you want your website visitors to engage, you need to keep the website up-to-date, bug-free and secure. Only a healthy and well-performing website can bring traffic and potential customers to your site.

Website maintenance is a main priority for businesses today, and in this article, we will discuss how to maintain a high-volume website in the long run and why it is so important.
What is Website Traffic, and How is it Measured?
The number of visitors that come to a particular website is called website traffic. It is measured in visits or sessions recorded on the site's server that communicate with the user's device. Website traffic depends on the website's purpose, the visitors' goals, and how they discovered the site. There are many ways to measure traffic. By using web analytics tools like Yandex Metrica, Google Analytics, and Alexa Rank, you can measure several different aspects of your website traffic like visits, sessions, page views, unique visitors, etc.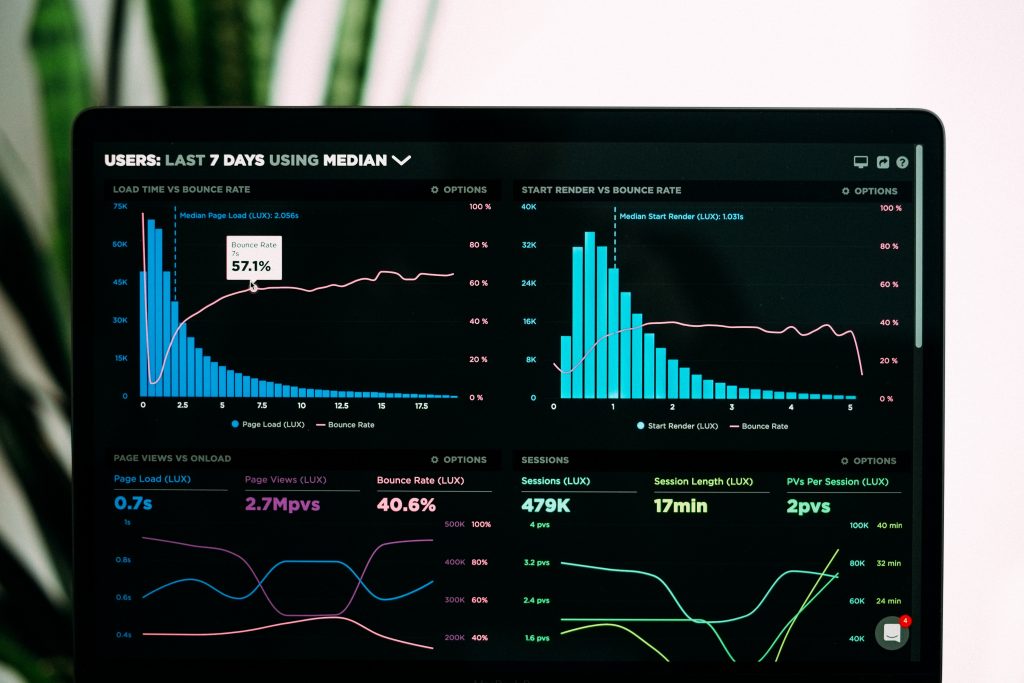 Why is it Important?
Website traffic is an essential metric for online business effectiveness because it gives businesses valuable insights into the interests of their visitors or potential customers. Regular website traffic analysis will help you make better future marketing decisions and grow your business by giving your customers what they want. For a high-performing website, both quantity and quality are essential. However, high-quality traffic is what will get you customers and increase conversion and sales. Quality traffic is targeted traffic. That means that targeted visitors that come to your site have a particular objective and have already shown interested in your products and services, thus more likely to convert and make a purchase. Plus, those visitors are more likely to stay with your business and refer your website to others.
By getting more website traffic, you get more opportunities to convert users and sell your product or service.
Finally, high traffic will get you a higher page rank, higher domain authority, and better search rankings.
When it comes to ranking, the most crucial aspect of website traffic is organic traffic. 53.3% of all website traffic comes from organic search. That is because Google and other search engines rank websites based on the keywords and SEO tactics that are used. The better the description and use of keywords, the more organic traffic a website gets. SEO or search engine optimization is the process of optimizing a website to rank as high as possible in organic search engine results. And you know the rule, the higher you appear in the search results, the more relevant and authoritative your site is.
An effective SEO strategy should create compelling on-page content, gain backlinks and improve the site's architecture. Websites that are well-optimized get more traffic and generate more leads and sales.
How to Increase Website Traffic?
You can apply many strategies to increase your traffic, and here are some helpful tips that can help.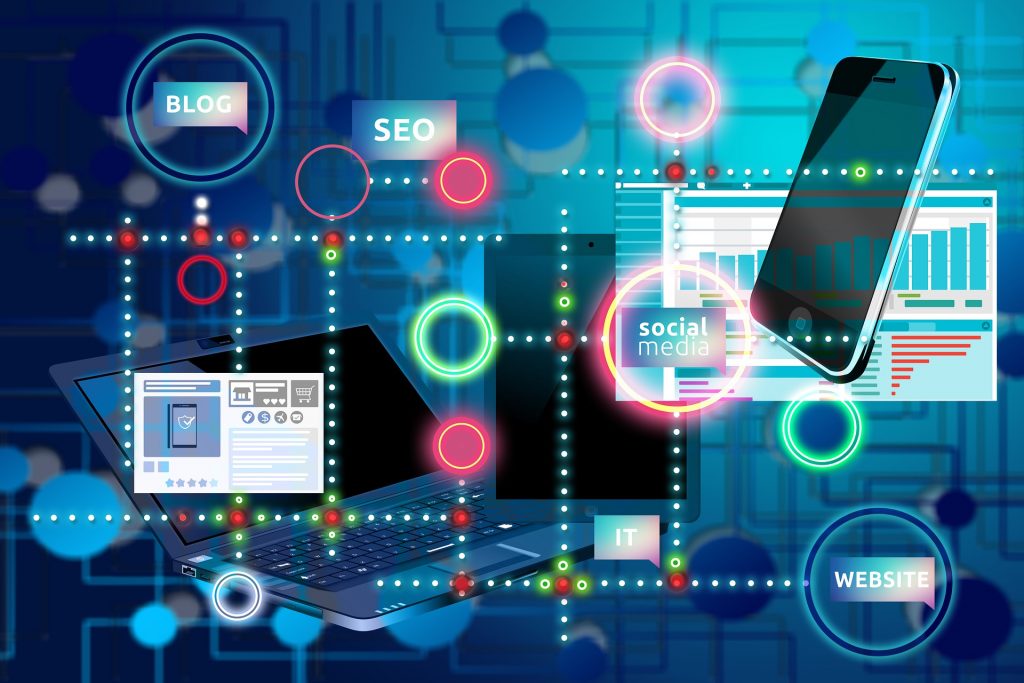 1. Create a powerful SEO Strategy
A strong SEO strategy involves planning, outlining, and implementing steps designed to boost search engine rankings. And you need both on-site SEO and off-site SEO to be successful. Here are some helpful tips that you can try for SEO success.
Analyze Google's first page
Build relevant and high-quality links
Create a list of keywords
Define your target audience and their needs
Hire an expert in SEO strategy
Use keywords in your website page URLs.
Implement user-friendly site architecture
Improve and update your content
Improve load times and user experience
Use local SEO to attract local customers
Make sure your website is mobile-friendly
Publish high-quality original content
Publish relevant content
Use social media
2. Use Paid Advertising
Paid (or PPC) advertising is an excellent way to increase traffic and jump to the top of search results. Paid advertising means buying traffic with online ads, or putting it in other words; you pay each time someone engages with your content.
The key to any successful advertising campaign is getting high-targeted keywords. Choosing the right keywords to bid on you is targeting the right people, which is most likely to result in clicks, conversions, and consistent traffic to your page. It is an excellent solution if you're looking to increase website traffic fast, but it can also be expensive, especially for small businesses.
3. Use Video Marketing
Video content and organic rankings go together. Search engines are looking for highly engaging content, and Google's algorithms are increasingly prioritizing websites with video content.
The audience is engaging with video content more than ever before. According to the most recent marketing statistics, 86% of businesses use video as a marketing tool, up from 63% over the last year. 93% of marketers say that it's an integral part of their marketing strategy. Also, we need to mention that by 2022, online videos will make up more than 82% of all consumer internet traffic.
As a part of a comprehensive content strategy, video marketing is an excellent tool for increasing website traffic. Video content is entertaining, engaging, and easy to consume. Additionally, it will increase CTR, lower bounce rates, and increase dwell time. Having that in mind, don't hesitate to invest in high-quality video content and get more traffic.
Why is Website Maintenance Important?
We explained above that getting on the front page of Google top results is not an easy task, and it requires hard work, dedication, and knowledge. But getting to the top is only half the battle. Staying on top and maintaining high traffic is equally as hard and brings additional challenges.

To maintain your top position and high volume traffic, you need to invest in good website maintenance services. Website maintenance is the process of regularly analyzing your website for problems and making sure that it remains updated, safe, and secure. High traffic indicates a well-performing website, but it needs careful management to provide the proper visitor engagement and positive user experience. If your website is not adequately maintained, too many requests can crash it and slow down your page load time. That will affect your marketing data and search engine results page ranking.

A well-maintained website has many benefits – it will encourage traffic growth and boost your SEO and search engine rankings. A seamless user experience will motivate your customers to buy and promote your products and services. And it will save you money.
In the long run, website maintenance is always less expensive than website repair. The cost of customer acquisition is significantly higher than the cost of customer retention.
And remember, it doesn't matter if you decide to create a website with the help of a website developer or a professional web builder. Website optimization and maintenance is still one of the most important things you can do for your business. However, if you are a small business with a limited budget, you may consider a website builder for developing a website. Here you can read more about their benefits.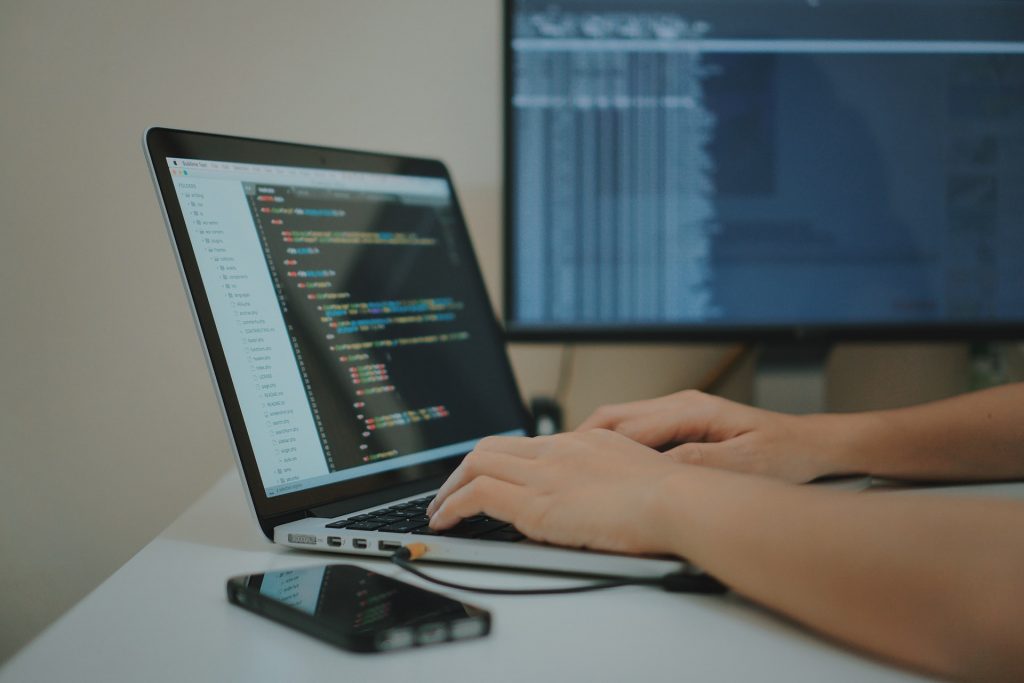 Helpful Tips for Managing High Traffic Websites
Our best advice for avoiding task build-up is to make regular improvements to your website. Let's look at eight ways to prepare your website for heavy traffic and create the best possible user experience.
Compress your files
Install a caching plugin
Make sure you are taking backups
Make sure your applications and software's are up to date
Optimize your images
Perform a regular SEO audit
Test it frequently
Upgrade your server
Stay tuned for Part Two of The Importance of Website Maintenance blog series, where we will explain each tip thoroughly.
We Can Help You Increase and Maintain High-Volume Website Traffic
Managing high-traffic sites requires lots of work after your site is up and running. To optimize your website for high volume traffic, a reliable web maintenance company is a smart option. A good maintenance plan will ensure your website is securely backed up, adequately updated, tested, and optimized each month. The result keeps it up to the most current search engine standards for Google and others, a better user experience for consumers, and a better ROI for the website.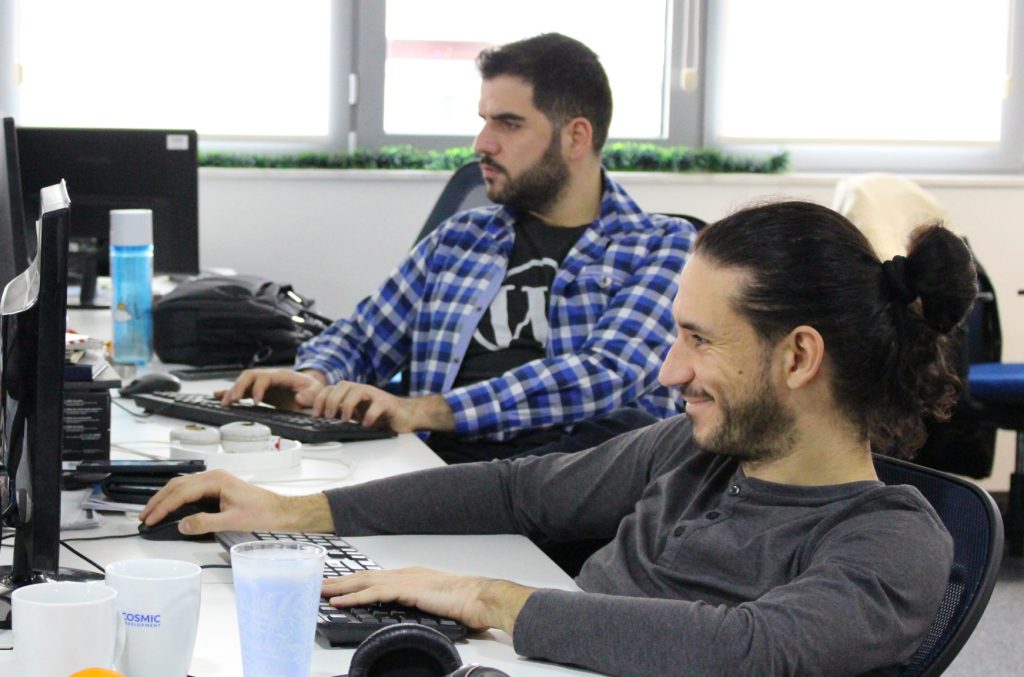 At Cosmic Development, we have an experienced team of dedicated web developers for website maintenance services. Our team is highly qualified to comply with the highest standards. We offer complete website support and maintenance solutions despite your size, industry, or environmental location.
We have effectively supported websites for clients like Rumble, AFV, Some Spider, Nas Daily, and many more.
Take care of your brand and make sure your website is responsive and modern. Your customers will appreciate it and won't leave you for the competition. Contact us today and learn more about website maintenance services and how to get it right (with the help of our web developers).