---
Social media marketing (SMM) is the basic element for achieving success in the digital world of marketing and for attaining business growth through the usage of various platforms. Companies that want to increase their brand awareness online must begin by creating an SMM strategy, according to their industry. For that reason, we decided to interview our colleague Daniela Dukovska who has been working in Cosmic Development for more than five years. Her vast experience in the social media world took her from the role of an assistant to a team leader and she is the most suitable person to discuss which social media platform is better and why.
Throughout the past five years, Daniela and her team have been working diligently for our client Social-Hire helping them achieve their social media goals and obtain positive results. One of the recent recognitions they earned is being named the Top 12 Social Media Agencies for 2020. As a result of this achievement, we decided to ask Daniela how she helps with the SMM strategy and how she delegates responsibilities to her team. We were also interested in finding out which social media management tools she prefers to use and which is her favorite social media platform. To discover that and more, continue reading the entire interview below.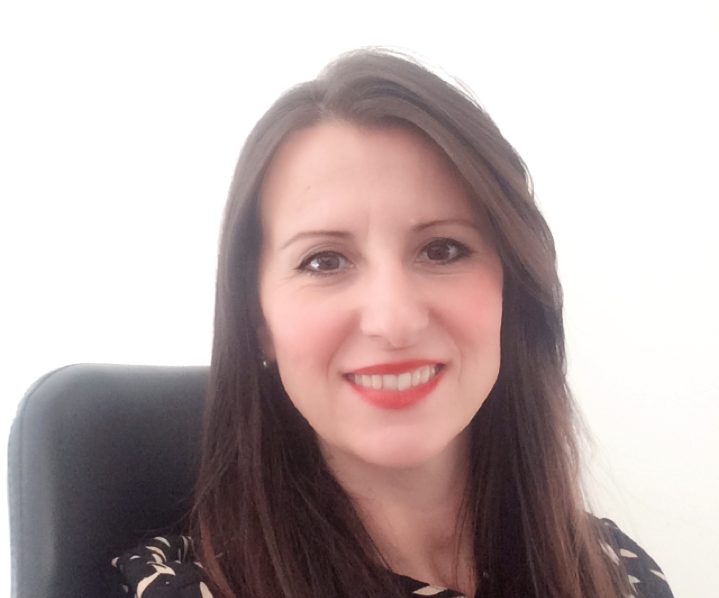 1. You have been with Cosmic Development for over five years now. Could you tell us how your Cosmic journey started? What were the challenges you faced when you started working for Cosmic as a Social Media Assistant?
My journey as a Social Media Assistant in Cosmic Development started in April of 2015. I was one of the first employees to join the team in the newly opened office in Bitola. At that time, I was looking for a career change and I stumbled upon an opportunity from Cosmic where they needed English native speakers for one of their clients.
I had never worked as a Social Media Marketing Assistant before and at that time I was not aware of the tremendous impact it had on businesses. As this was all new for me, everything was challenging and exciting.
2. Which social media channels do you recommend for businesses and why?
It really depends on the business. The best approach for most businesses is to handpick social media channels that make sense for their brand. For instance, if you are in the fashion industry, the best choice would be to use Instagram because it is visual. If you're in the tech industry, for example, using Twitter or LinkedIn would give the best result. Curating content and engaging with your audience is the most important when trying to grow your business.
By using Google Analytics, you can see which channels are bringing the most traffic to your site and concentrate more on them, rather than wasting your time on a platform where you aren't able to get any engagement.
Read more: Top Tips for Improving Social Media Marketing
3. Which social media management tools do you use?
Buffer, Feedly, and Hootsuite are just a few of the tools I use on a daily basis to stay on top of my social media tasks. Buffer is used for managing content for all social media accounts. It offers two products: one for publishing content and the other for analyzing SMM performance. I prefer the latter. Hootsuite is a tool that is used to monitor all social media networks and I strongly recommend it for Twitter accounts. And last but not least, Feedly is an app that is used to curate content.  
4. How to encourage engagement on social media?
If you want to increase social media engagement, first you'll need to grow your followers. You can do this by advertising on Facebook or Twitter, depending on which social channel is more relevant for your business.
Being active on your social media channels shows that you are worth following. By posting content regularly it is only natural that your followers will grow and engage with you. When customers contact you on social media you are presented with an opportunity to build long-lasting relationships.
5. What's your favorite social media platform personally and why?
I'd have to say that LinkedIn is one of my favorite social media platforms because it is strictly for business. You don't encounter a lot of spam as you do on the other platforms and you connect with many interesting personalities around the world. LinkedIn allows you to meet people from around the world who share similar professional interests as you. Moreover, you get to know professionals who work in your niche and share valuable experiences and insights. I like the fact that you get very positive and friendly feedback from educated people.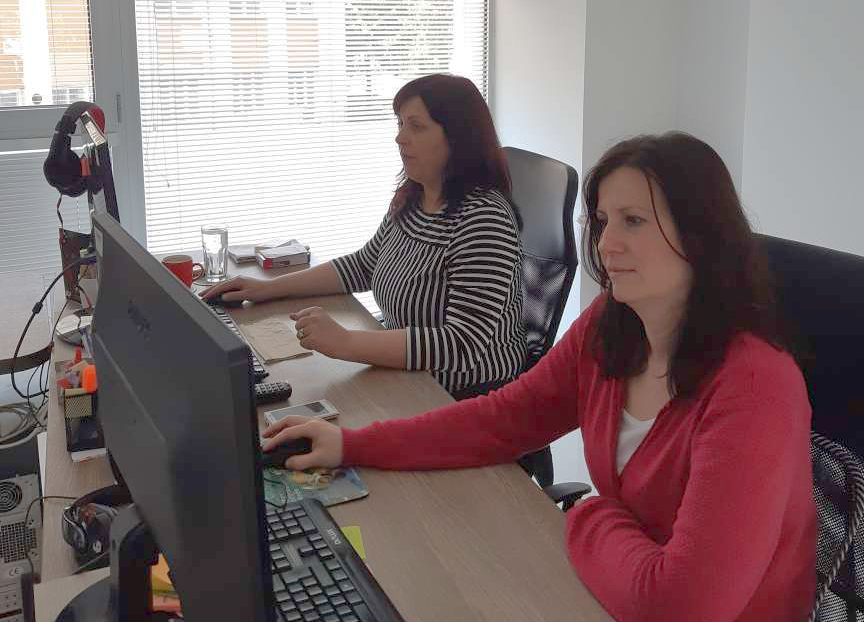 6. Throughout the years working as a Social Media Marketing Assistant in Cosmic Development, you became also a Leader of the Social Media Marketing team. Could you tell us how you motivate your team?
I motivate my team by supporting them. When leading my team, I listen to them, value their needs, and respect them for the work they do. I do my best to provide an opportunity for each team member to learn new skills and help them grow professionally. In my opinion, communication is very important for achieving the goals we want as a team. Therefore, it is crucial to communicate on time and about every possible issue that may affect the business.
7. How do you delegate responsibilities to your team?
When managing a team, you need to divide the tasks equally so that not one person has more responsibilities than the other. Therefore, prior to delegating the responsibilities, you need to know which team member is the most appropriate person for a specific task. When I choose the right person for the job, I have a talk with them to make sure that they are comfortable with taking on the responsibilities. Afterwards, I give them instructions on who can provide the proper training and feedback. 
8. What is your most valuable personal achievement?
My most valuable personal achievement would have to be maintaining a happy family life while going to school to finish my degree as a lab technician in Danish. I went to school during the day and took Danish lessons in the afternoon. This particular achievement was very challenging for me because I was taking care of two small children at the time. Actually, I often wonder how I found the strength to accomplish this.
9. What do you like to do for fun?
The current situation has disabled us to travel, which is something we used to do often. Having a close family all over the world prompts us to visit many different countries which we enjoy very much. Nowadays, I find myself doing a lot of reading, baking, and gardening during my spare time.