by Katerina Bogdanoska
---
Get to know our Web Designer Marko Pavlovich in the latest Cosmic Development Employee Spotlight.
Undoubtedly a well-designed website is a powerful digital marketing tool that can help businesses increase their online presence and credibility and make them stand out among competitors. An exceptional website not only looks good, but it is easy to navigate, user-friendly, and provides the visitors with the best user experience with the brand.
Successful companies know how to identify and meet users' expectations and do that by hiring competent professionals with the necessary skills to achieve the highest level of customer satisfaction.
Web developers and web designers, be it UX (user experience or UI (user interface), are the bridge between a brand vision and the website. They study the company's goals and design and create unique and well-functioning websites. One such professional at Cosmic Development is Marko Pavlovich.
Who is Marko?
Marko is a web designer with 15 years of experience in the IT industry. Marko is enthusiastic and passionate about designing websites and apps and has successfully delivered unique design solutions for many of our clients since he joined Cosmic in 2017. He specializes in User Experience (UX) Design and focuses on building effective and easy-to-use websites. He is responsible for understanding the users and investigates and understands their habits, needs, behaviors, motivations, and emotions.
Here's some more information about Marko we learned during our recent chat:
It is your fifth year at Cosmic Development. Any aspects of the company culture and the working environment would you like to point out?
For the last five years, my main focus has been UX design on exciting projects in finance, games, etc. During that time, I had the opportunity to work on new technologies and improve my knowledge. Much of my success is thanks to Cosmic and the excellent working environment that offers countless learning opportunities. The culture of our team is built upon a shared understanding, trust, and respect.
What makes a good design?
Everything around us is designed, from the services we are used to to the houses we live in, and everything is designed to solve a problem. A good design uses the information available to simplify the users' lives. It shines in both form and function and has a clear purpose. It is visually pleasing and easy to navigate, and technically stable and secure and the same time.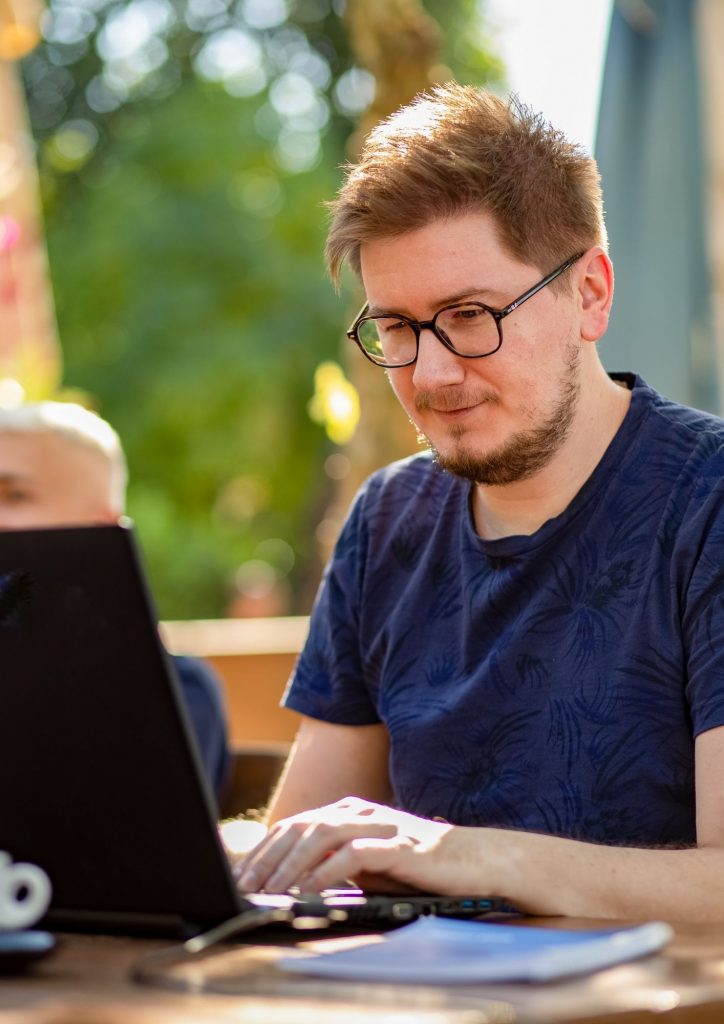 What's your working style? Any preferences you have in your design style?
My working style is a mix of independence and collaboration with the other team members. When I start a new project, I first get well informed about the product, customers, and the possible solutions that the competition has. In the initial stages, I prefer to work independently. Then I consult with my team to ensure we're all on the same track. We must work together and learn from each other's perspectives if we want to build a great product. In terms of preferences, I always try to keep the audience in mind and provide the best user experience possible.
How do you communicate your designs with web developers?
As I mentioned, great websites require a joint effort between designers and other team members, especially web developers. Communication is the key here. In my 15 years of experience, I've learned how to clearly and effectively communicate my designs through words or collaboration software. I also do regular check-ins and design reviews to ensure everything is going according to plan.
Where do you go for inspiration?
Each of us should find inspiration within ourselves and answer the question of what pushes us to the limits and beyond them. For me, hanging out with friends can be a fantastic way to expand my design horizons. People, places, music, films, nature; there are no limits. I can find inspiration anywhere. In addition, I follow several blogs, podcasts, YouTube channels, and Instagram pages. Some of my recommendations are ukplanet.org, smashingmagazine.com, usabilitigeek.com, The Futur, AJ&Smart, Flux, etc.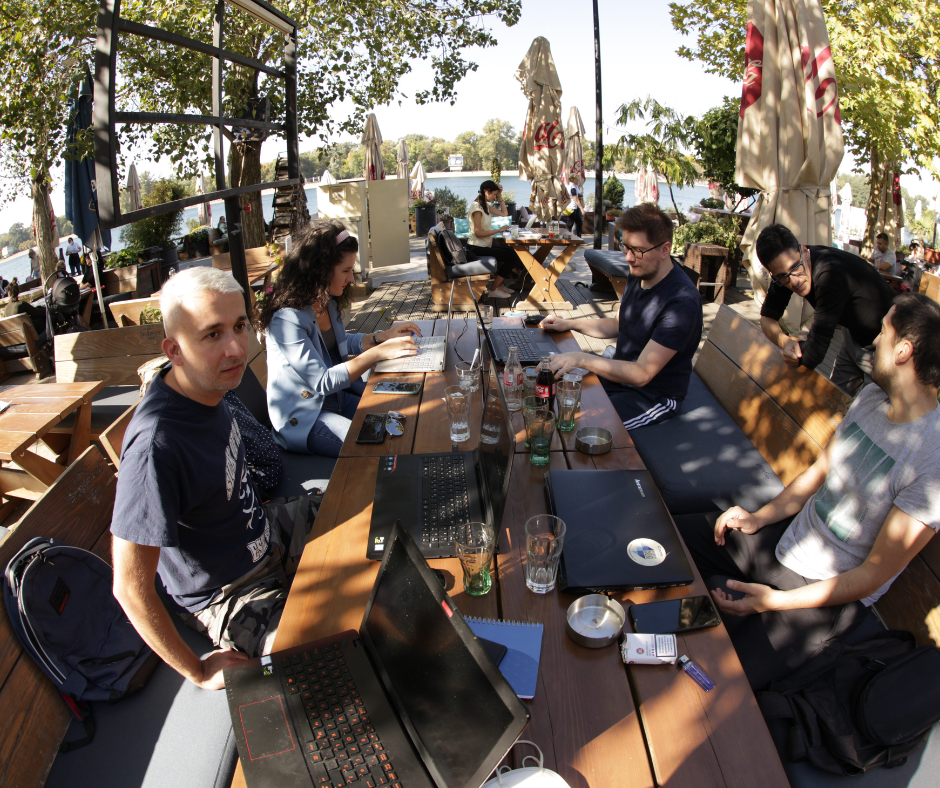 What do you believe is the most exciting new big thing in UX design?
One thing that excites me most about working in web design, especially in UX, is that our industry is constantly changing and evolving. Many new technologies are emerging every day, and it is crucial to stay up to date.
Surely, the Metaverse will drive UX design, and UX designers should prepare for this new era. Designs led by virtual and augmented reality, and AI, are definitely the future of UX.
What tools or programs do you use for design?
I prefer to use Adobe applications, such as XD, Photoshop, Illustrator, and InDesign, but I am familiar with other tools created for UX/UI designers. Figma is one of them that I like to use.
What advice would you give to younger colleagues?
My advice to younger designers is not to be afraid and not to stop believing in themselves and their talents because of others' criticism of their work. This is a long race. Start with jogging until you run a marathon.
Come work with Cosmic Development.
Cosmic Development is the perfect place to be a part of a team of innovative problem solvers and creative thinkers and grow professionally every day. Explore our current job openings and see If you would be a good addition to the Comic team. We always want to connect with talented people who share our mission and vision.