By Katerina Bogdanoska
---
Welcome to the latest edition of "Employee Spotlight," where we honor the hardworking and talented individuals who power our company.
As we celebrate Women's History Month this March, we're thrilled to feature one of our most inspiring and accomplished professionals.
Let's give it up for Ana Ćakić!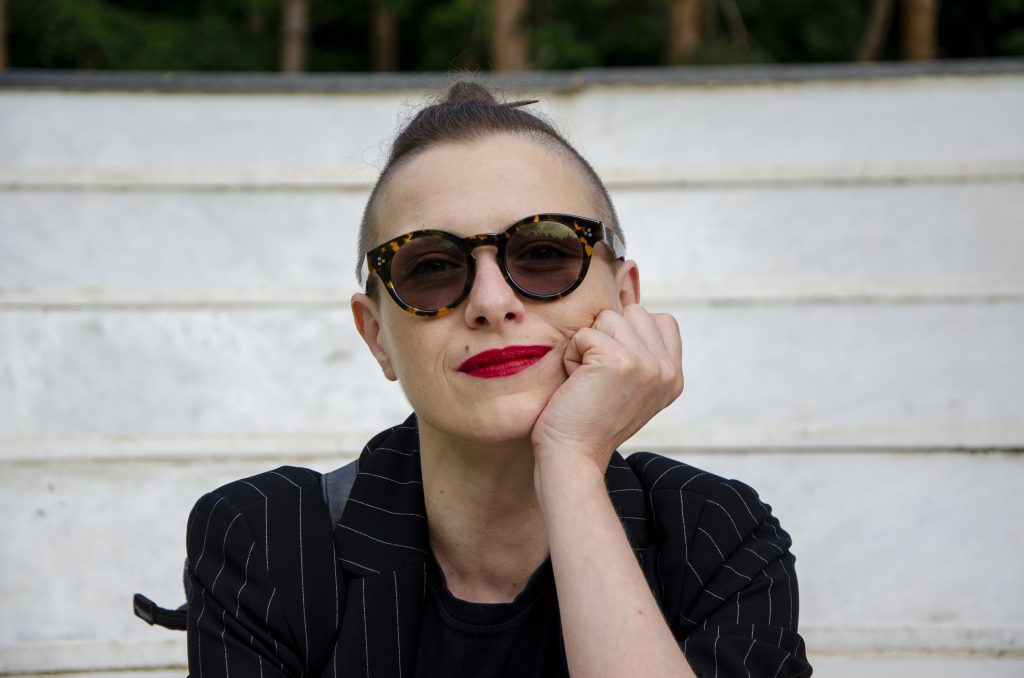 Ana has been a vital part of Cosmic Development for five incredible years. She is currently a Digital Marketing Manager for a Canadian real estate client, The Signature Sold Group, where she's brought innovative ideas and strategies to the table that have helped them achieve incredible results.
We're excited to have her share her journey with us, especially since she played a vital role in the inception of this very blog and helped guide our content from day one.
In today's interview, we'll learn more about her professional journey at Cosmic Development over the last five years. We'll delve into her role in digital marketing for the real estate industry, her insights on staying on top of industry trends, and what she enjoys outside of work. Let's jump in and discover more about Ana.
Congrats on joining the 5th-anniversary club at Cosmic! How would you describe your journey with Cosmic Development so far?
Thank you for the congratulations! My journey with Cosmic Development so far has been incredibly fulfilling. Over the past five years, I have had the opportunity to work with exceptionally talented and dedicated professionals in the industry, and I have grown both personally and professionally.
I was excited about working in a fast-paced and dynamic industry when I first joined the company. From day one, I was fascinated by the level of collaboration and support within the team, and I quickly realized that Cosmic Development was a company that valued hard work and excellence.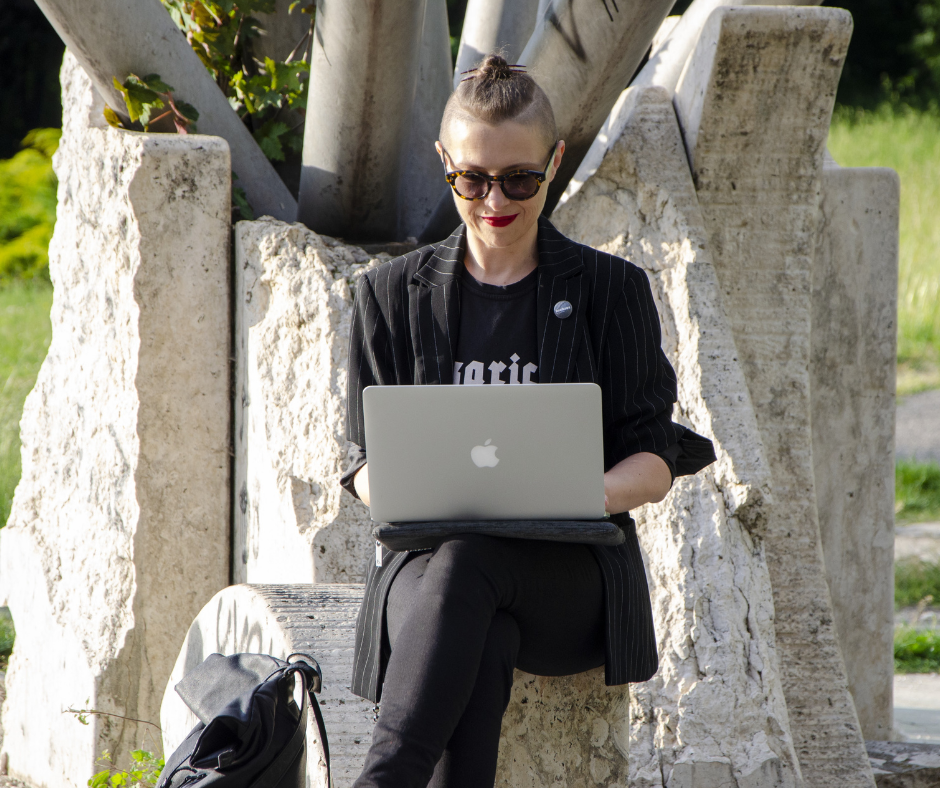 Throughout my time at the company, I have worked on a wide range of projects, from content writing for various clients to developing and implementing digital marketing campaigns, all the way to helping the company set up this blog as the first Cosmic Development's Blog Editor.
I am incredibly proud of the work that I have done with Cosmic Development over the past five years. Also, I am excited about the opportunities that lie ahead. I look forward to continuing to work with the team to develop first-class content and implement cutting-edge digital marketing strategies that help our clients achieve their business goals.
You are now part of the Signature Sold Group as their Digital Marketing Manager and Content Creator. In a field as dynamic as digital marketing, what is it like to work as a Digital Manager in the real estate industry?
As the Digital Marketing Manager and Content Creator for the Signature Sold Group, I can say that working in the real estate industry is incredibly dynamic and fast-paced. Because the real estate industry is constantly changing, digital marketing plays a critical role in the success of any real estate business.
In order to be successful in this industry, it is essential to be up-to-date with the latest trends and technologies and have a deep understanding of the target audience. Real estate buyers and sellers have unique needs and preferences, and our job, as digital creators and marketers, is to develop customized content and strategies that meet those needs.
One of the most challenging aspects of working in real estate digital marketing is the level of competition in the industry. A lot of companies are vying for the attention of potential buyers and sellers, and it is essential to create innovative and eye-catching content and campaigns that set my client apart from the rest.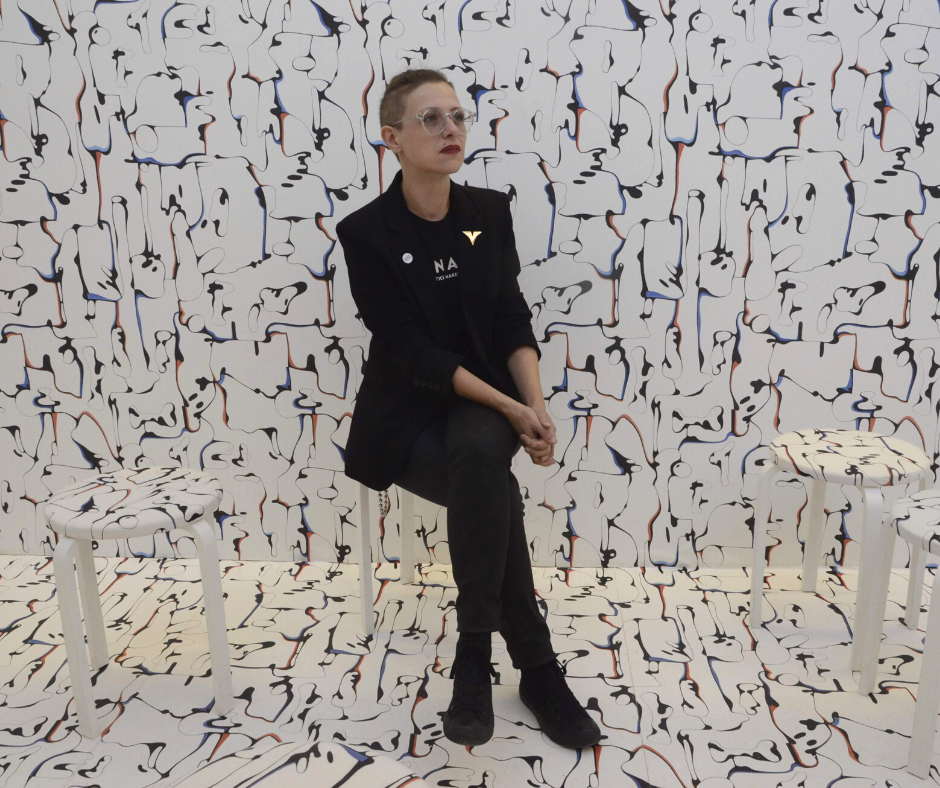 At the same time, working in real estate digital marketing has many rewarding aspects. It is incredibly satisfying to see the positive impact of our efforts on our clients' lives and to know that we are helping them achieve their real estate goals. The real estate industry is also full of exciting and engaging projects, from developing marketing campaigns for luxury properties to creating compelling social media content that resonates with buyers and sellers.
Overall, working as a Digital Manager and Content Creator in the real estate industry is both challenging and rewarding. It requires a unique blend of creativity, strategic thinking, and technical skills.
Looking back, what's been the most exciting and challenging thing you have ever faced?
One of the most challenging and exciting projects I worked on in recent years was a rebranding campaign for the Signature Sold Group.
The client had been in the industry for many years and had a strong reputation, but they wanted to refresh their brand and better reflect their values and mission. As the Digital Marketing Manager, I created and implemented a comprehensive digital marketing campaign to help them achieve their goals. We also developed new social media channels and created a targeted advertising campaign to increase visibility and engagement.
One of our biggest challenges was maintaining consistency and continuity throughout the campaign. We had to ensure that all aspects of the brand, from the website to social media to advertising, were aligned with the client's values and messaging.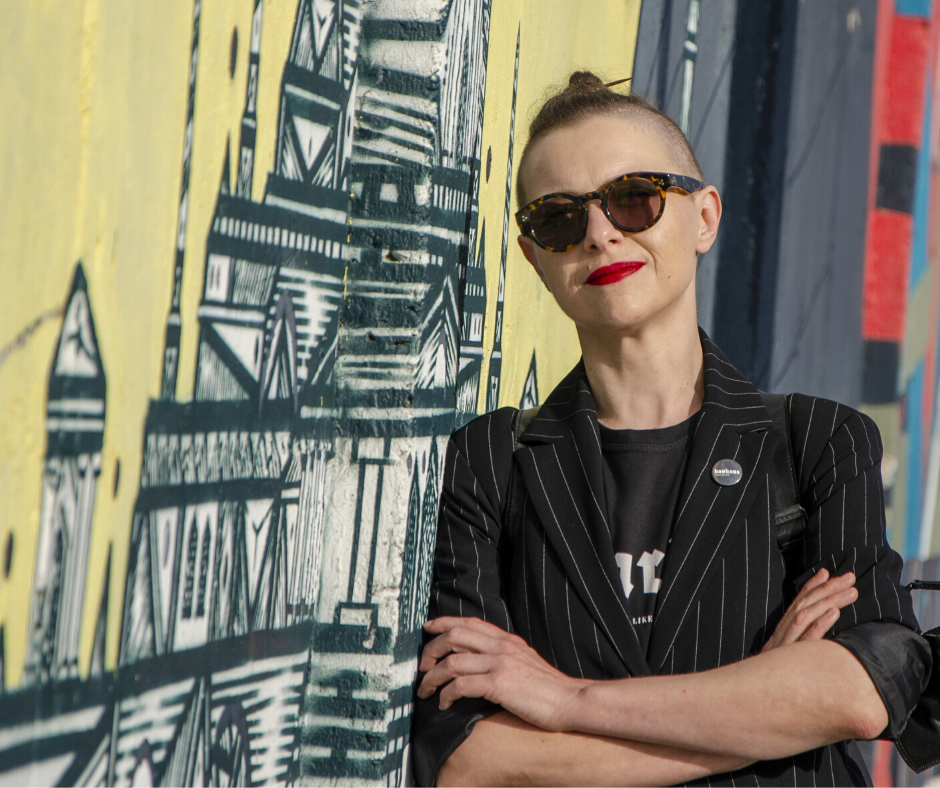 However, despite the challenges, the campaign was incredibly rewarding. The new website and social media channels were well-received, and the targeted advertising campaign generated high engagement and interest from potential buyers and sellers. It was an excellent reminder of the power of digital marketing and the importance of creating cohesive and consistent branding strategies.
How do you upgrade your knowledge and keep up with the changing business market?
As a seasoned professional in the digital marketing industry, I know the importance of staying up-to-date with the latest technologies and trends to deliver high-quality content and effective campaigns for clients. Here are some of the ways I upgrade my knowledge and keep up with the changing business market:
Networking – I try to stay connected with other industry professionals, digital creators and marketers, designers, communication specialists, and project managers. This gives me access to a wealth of knowledge and expertise I can draw upon when developing new strategies and campaigns.
Read widely and deeply – Besides online publications and blogs, I make a point of reading widely and deeply on various topics related to digital marketing, including psychology, anthropology, and technology. This helps me gain a broader perspective and identify new trends and opportunities that might not be immediately apparent in the digital marketing space.
Experiment with new technologies – I'm always on the lookout for new technologies and tools that can help us deliver better results for my client. By experimenting with new platforms and tools, we can identify innovative ways to reach and engage audiences and stay ahead of the competition.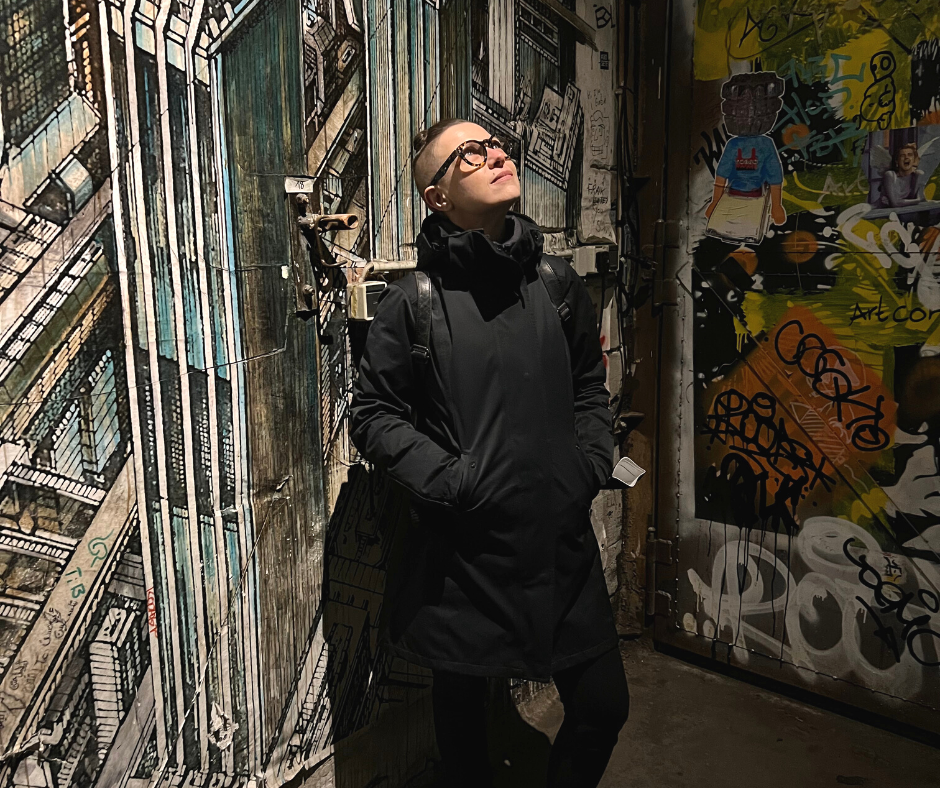 Upgrading knowledge and keeping up with the changing business market requires a combination of curiosity, continuous learning, and a willingness to experiment with new approaches. By staying agile and adaptable, I can continue to deliver effective campaigns and drive business growth for my client.
Who is Ana outside the office?
When I'm not working, I love to stay active and healthy by incorporating regular workouts and yoga into my routine. I find that this helps me to stay focused and energized throughout the day.
In my free time, I enjoy cooking, experimenting with new recipes, reading, listening to podcasts, and watching movies and series to relax and unwind.
I'm also a big art lover interested in modern and contemporary art. I enjoy visiting galleries and exhibitions whenever I get the chance. As a passionate traveler, I love to explore new cultures and destinations. I'm always on the lookout for my next adventure.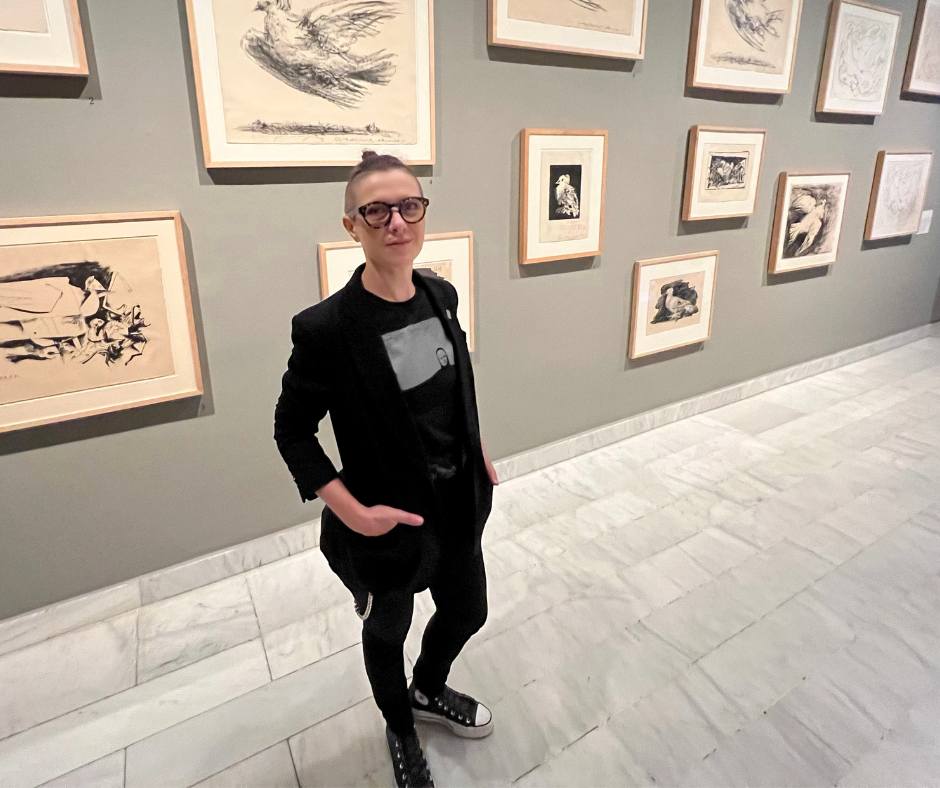 I believe it's extremely important to maintain a balance between work and leisure and pursue interests and hobbies outside of the office. By doing so, I find that I'm able to approach work with renewed energy and creativity and bring fresh perspectives and insights to my professional engagement.
Do you want to join Ana and work in a fun, collaborative environment where you can learn, grow, and thrive? Don't miss out on our open positions!