---
In many companies, finance and accounting are two different departments that perform similar tasks but include different job duties. Here at Cosmic Development, we combine both finance and accounting departments because the job responsibilities of accountants and finance managers include working with clients and businesses with the sole purpose of improving their finances. Our Finance and Accounting Manager is Vesna Radeski, who has been with Cosmic for more than five years. She supervises all financial aspects of the business for a long period of time, however, she also focuses on managing the company's financial records.
Ever since Vesna joined the Cosmic family over five years ago, she has been in charge of the daily business and financial transactions. She prepares financial statements and reports for profit increase. She also knows how to achieve long-term financial goals by being a detailed and accurate person. Our finance and accounting manager does data analysis as well and creates strategies on how to improve the company's financial performance. To learn more about Vesna and her own task priority plan, continue reading the interview below.
Tell us when and how your Cosmic journey began? What was the thing that made you choose our company?
I joined Cosmic Development back in 2014. I was on maternity leave, working for another company when I got a call from a friend explaining to me that there's an open position in a really good company. Although at the beginning I was a bit restrained about this, I decided to give this opportunity a chance. And now I can say that this was one of the best decisions I have made in my life, as this journey is still going on very successfully.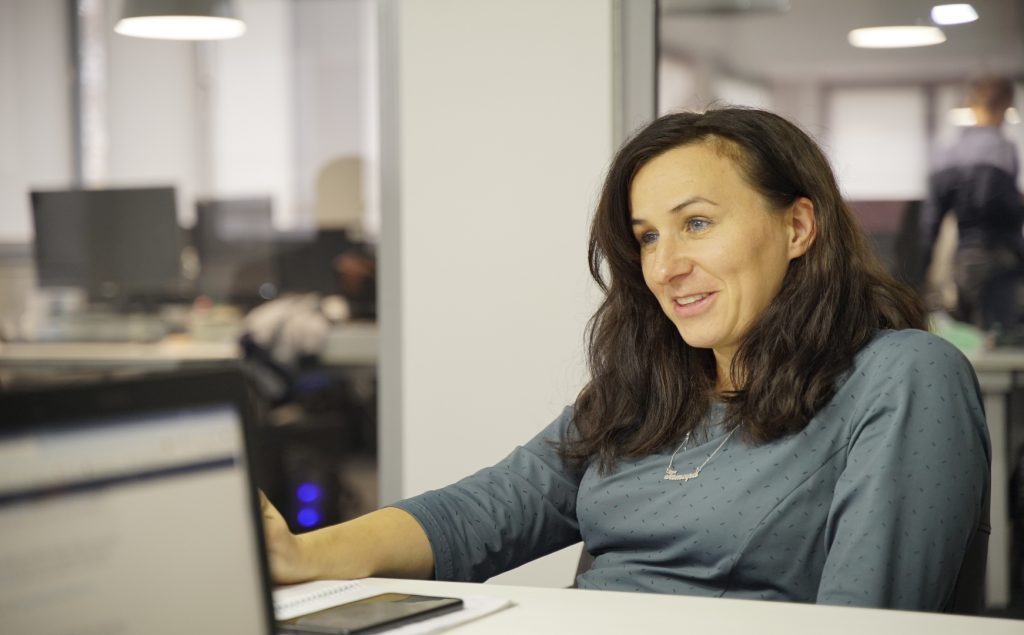 Before joining Cosmic, you worked in the finance and accounting industry. Tell us why did you choose the role of a Finance Manager in the first place?
The turning point was back in my high school days, in the third year when I first time met with the subject "Basics of Accounting". While it was quite a difficult subject for the other students, I solved the given tasks without any difficulties. Until then, my primary orientation was to enroll at the Faculty for Sports, which obviously was a completely different direction than finance and accounting. 🙂 The passion which guided me to solve the accounting tasks at high school was the force that made me change my mind and enroll at the Faculty of Economics.
After I graduated, I worked in various companies in different positions, all of them connected. I also worked in a bank and that helped me choose the job that suits me. Being a Finance Manager requires good organization, attention to detail, constant learning, upgrading, and following the news. And most importantly: it keeps my mind always active, which is a good thing.
What are the challenges you face on a daily basis as a Finance Manager?
The daily obligations can go from one extreme to another, as Finance is a broad term. Some days it could be a reconciliation of the receivables, liability, the bank accounts, another day it could be preparing the salary and everything connected to that. Furthermore, some days would require preparing a report for the supervisor or performing financial analyses and strategy. In finance, we also make reports and submit them to the appropriate institution (National bank, Commercial banks, PRO, etc.).
According to your personal experience, what are the top three skills that a person must possess in order to become a successful Finance Manager?
Working in Finance is a very responsible role. There are more than three skills needed to be successful in this position, but I'll do my best to summarize them:
Be a well-organized and problem-solving person: every task needs to be done on time and impeccably as many deadlines need to be met;
Be able to work under pressure: this skill is partly connected to the first one, knowing that the deadlines are "chasing you";
Possess strong written and verbal communication skills: all the financial data we are working on needs to be well-explained to every stakeholder, where it is needed (supervisors, banks, institutions) and sometimes to people who do not know anything about finance.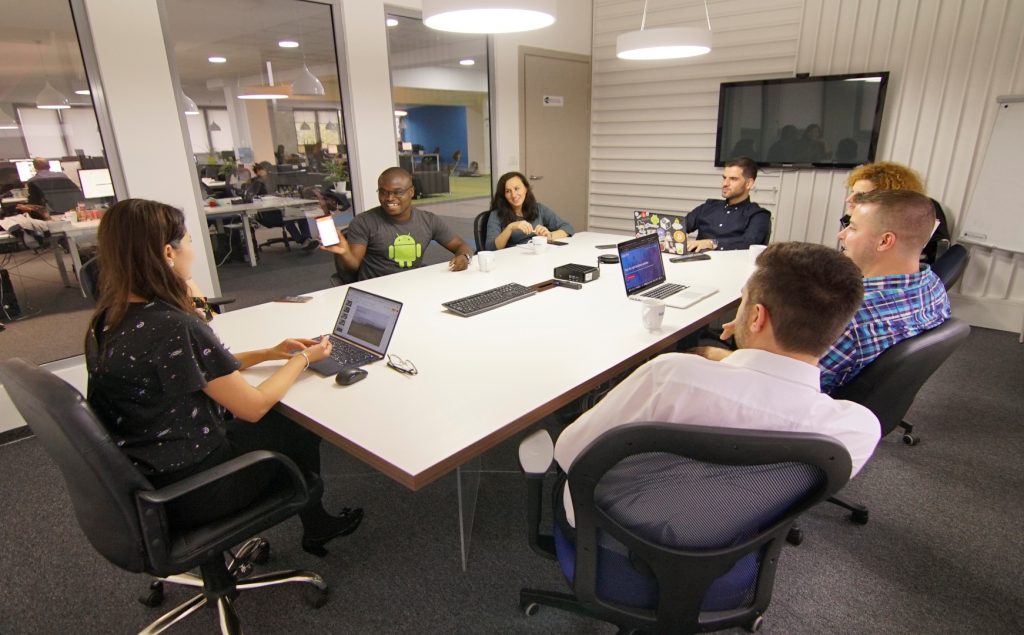 How do you keep up with the latest trends in the finance and accounting industry?
Many laws that reflect finance and accounting have been changed throughout the entire last year and to this very day. To work in accordance with the laws, you must follow the regulations of several areas as well as a continuous visit to seminars for professional development. At the same time, we use the services of a consulting company with which we harmonize the current changes and we have cooperation with a law firm. Oftentimes, I know to call other colleagues for consultation as I believe that it's very important to be open to learning and cooperation.
How do you manage to deal with multiple priorities?
In Finance everything seems to be a priority. 🙂 Therefore, you need to have a good plan if you want to complete all priorities. I use a simple method that has proved to be efficient throughout the years. I make a list of long-term obligations a few times in a month. In addition to that list, I also make a short-term obligations list and a priority list for obligations for the day at hand. This is something that guides me through my daily and monthly tasks.
In a time of a pandemic disease outbreak such as the current Coronavirus, how do you manage to get your work done professionally and timely?
From the moment when the Coronavirus started spreading in our country, Cosmic Development gave us the opportunity to work from home. Since Cosmic is a company that supports its employees to work remotely whenever a need arises, I had no trouble setting up everything for working from home. In addition, most of the data, documentation, and info that I need can be obtained online. The only problem I am facing during these hard times is that all institutions and banks are working in different conditions. Therefore, I face some minor difficulties and challenges, but in this situation, everyone has an understanding so it's still solvable.
I must say that the most challenging thing is working remotely with two small kids around you. 🙂 They want to play all day long and they seek your attention. So, my husband and I are switching our time with them during the day, and I am working in the evening hours when they are in bed, so it is manageable.
What is your biggest professional accomplishment?
Prior to working for Cosmic Development, I worked in an audit house, where we were doing outsourcing for clients. When I accepted this job, I took the financial responsibility for all offices of Cosmic Development. I didn't have a supervisor who would have the final decision on things or who would have told me how to implement new law decisions, how to handle the inspectors and the external auditors. I felt like I had to grow up overnight, overcome everything and be aware that the role I have is very important, it has a purpose and gives me a lot of satisfaction. Meanwhile, I completed my Master's degree a year ago, while I was working hard and taking care of two children.
What is your most appreciated personal accomplishment outside of work?
I can say that I am happy, which means I am happy at the moment I am. As a mother of two children, I love spending time with them. I have a supporting husband, as well as a wider family that I am very happy to have. Moreover, I have a job that makes me want to go to the office every day. I also have a bunch of close friends that I know are sincere friendships. All this is a great personal achievement for me.
What do you like to do for fun?
I like to travel and I want to be in nature. My family is also very fond of traveling so we are using every opportunity to go on a trip and visit some new country, town, or landmark. It is fulfilling to see your kids enjoy traveling from "little legs" and learning about other cultures and traditions. Whenever we have time on the weekends, we go to the mountain, to the sea, or on a picnic and we explore the beauties of our country.