By Katerina Bogdanoska
---
At Cosmic Development, our employees determine our success day in and day out. Our Employee Spotlight series provides a peek behind the scenes of the unique individuals who work hard every day to create the best possible experience for all our clients.
Today we chatted with Milan Andreev, a front-end developer. He joined Cosmic Development in 2017 and is currently a front-end developer for our loyal client, Bookmark. Milan is a performance-driven developer who is unafraid to take on challenges and give outputs that impact our company. His positive attitude, collaborative spirit, and love of learning are just a few character traits that make him a beloved member of our engineering team. In addition to his love for technology, he enjoys connecting with nature at any chance he gets, whether by running, rock climbing, mountain biking, or kiteboarding.
In today's interview, we discuss his career journey to date, what he does daily as a front-end developer, and what he enjoys doing besides work.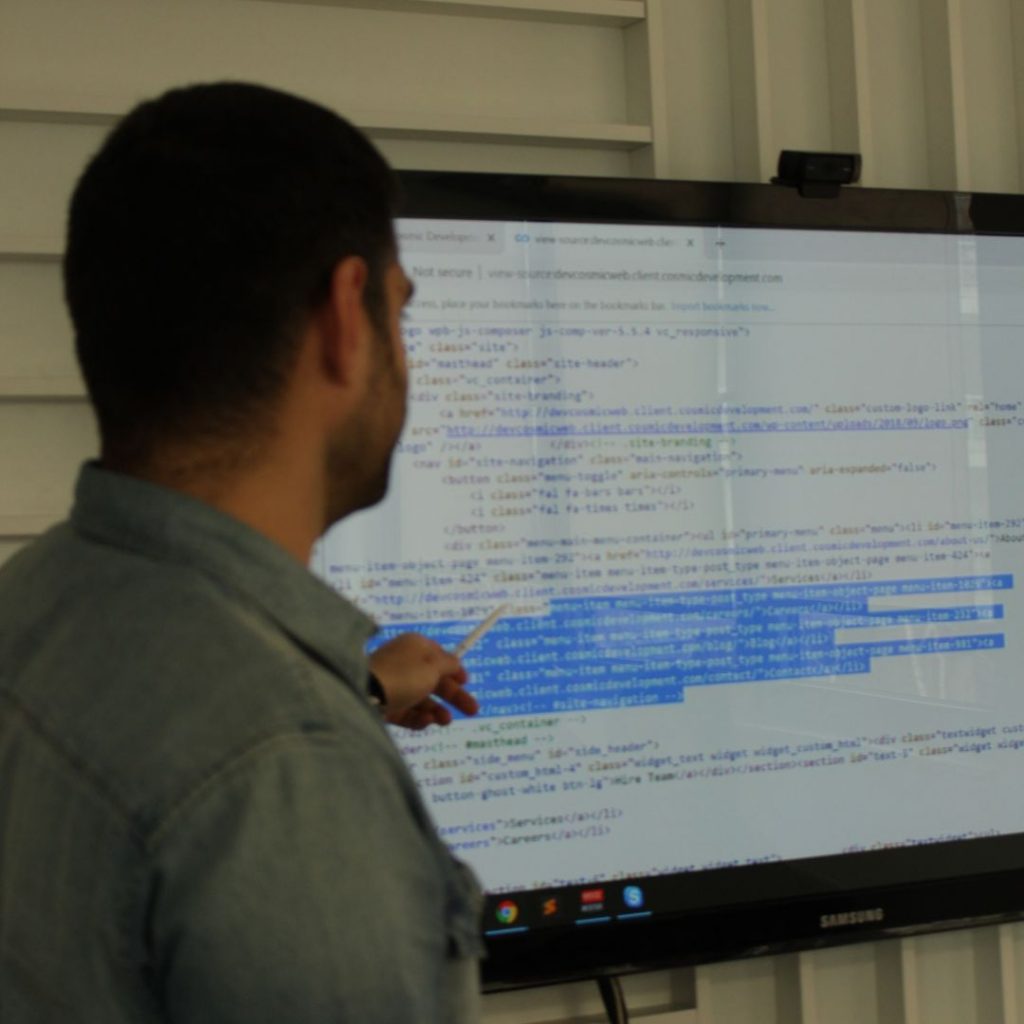 First, we would like to congratulate you on your 5th anniversary at Cosmic Development. How did it all start?
Thanks. It is my pleasure to work with all of you. It all started five years ago. I worked remotely for more than ten years in many companies before Cosmic. They were small companies with two to five employees.
However, with no project management to handle tasks, the workload was hefty, and the pressure was high. And that is why I decided to start fresh in a new big company. When I got the job at Cosmic Development, I felt free, happy, and fulfilled after a long time. I am motivated, the work is always done, and there is always time to catch up with colleagues. I have the best time.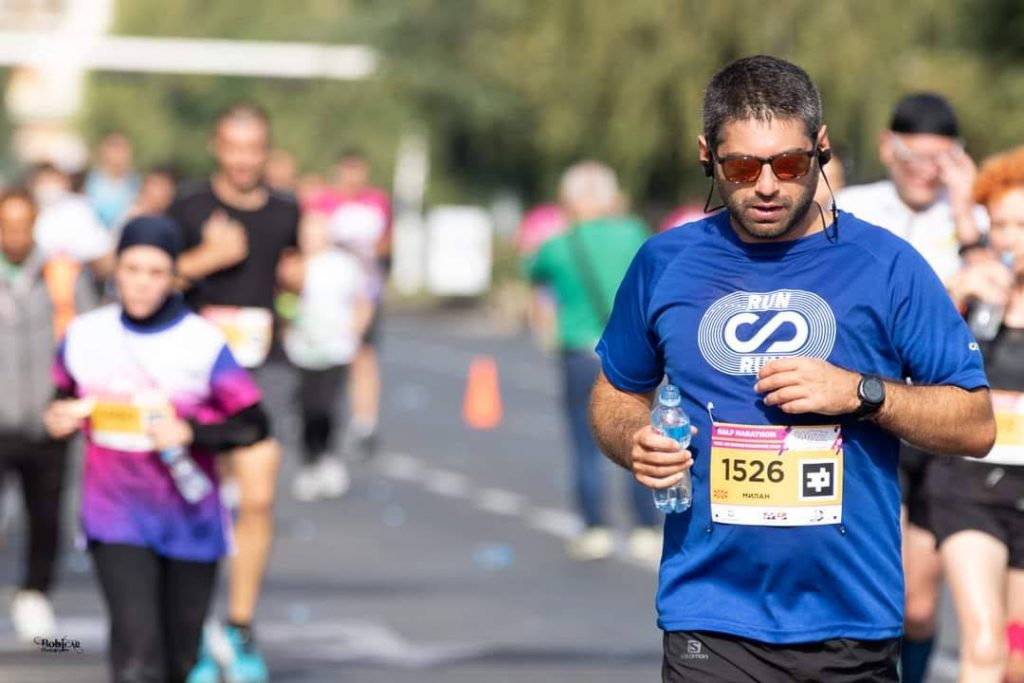 What does your average workday look like?
I am a morning person. I get up early, at six or seven, depending on the season. My day starts with a cup of coffee or tea. Then I put on my headphones, play some chillout music, and head for a run or bike ride. Sports activities and watching the sunrise give me a lot of energy for the rest of the day. Then my work day starts. In the morning, I feel the most creative, so I work with clarity at a fast pace. The first thing I do is check the task manager and organize for the day. We often have daily meetings where we share information about progress and future tasks. As the day passes, my concentration drops, which is a lunch alarm. After lunch, another fast pace coding session, a meeting with the colleagues, and the day is over. The best thing about my work is that there is no pressure; everyone is doing their work and helping each other. Cosmic is an environment that is too good to be true.
Can you tell us about your background? When did you decide you wanted to build a career in front-end development?
I started working in 1998. My first website was a fun page for the gymnasium Orce Nikolov, the high school where I went. Next, I started working on a project named Autoinfo – an application for listing cars for sale, the first of its kind at that time, and also my first dynamic website built in "ASP." That is how I fell in love with creating websites and applications.
I graduated in Computer Science and carved out my career in that direction. There were many projects along the way, requiring different skills and engagement, but eventually, I ended up being a front-end developer. There is no particular reason why I chose front-end development; it came naturally. When I worked on full-stack development projects, and we split the work between colleagues, I felt more comfortable working on the front end.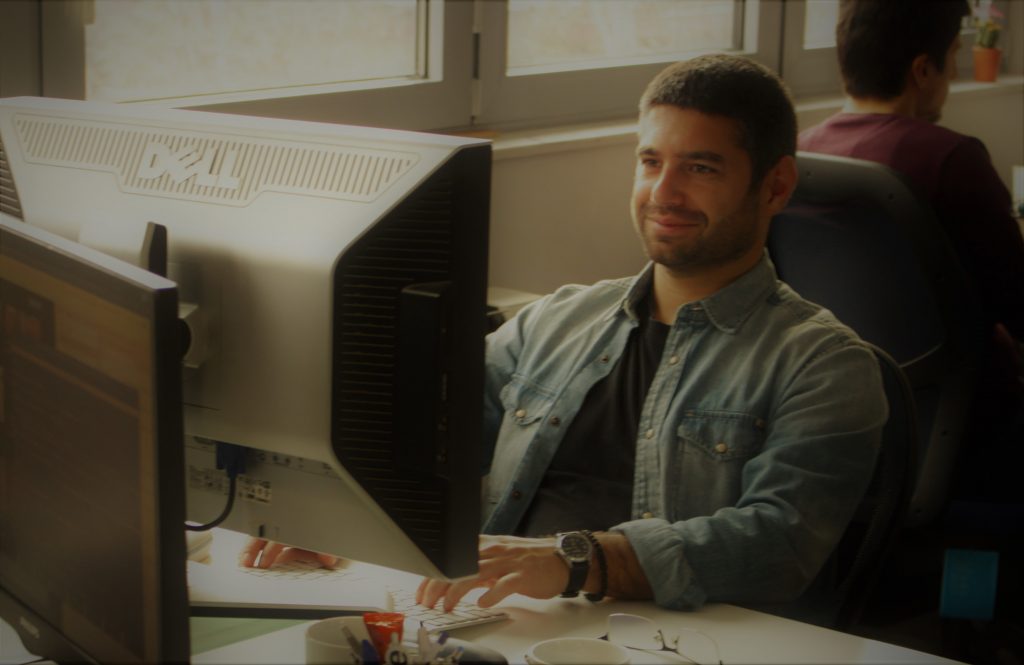 You mentioned that, at the moment, you are working on design implementation. Can you tell us more about it? For example, what makes a good design implementation, according to you?
For good design implementation, you need a solid understanding of HTML, CSS, and Javascript. Use as little code as needed, write clean, high-quality code, and read the designer's intention. They often work in strict dimensions, so you need to code the same design in relative dimensions, so the design is responsive on all devices. And that's it; it is very straightforward.
What is the most exciting part about being a front-end developer?
Front-end design is not very exciting, but it is rewarding. The best part is when at the end of the day when I feel fulfilled that I've finished the work as best as I could. The more I accomplish, the better I will feel about myself.
And finally, who is Milan out of the office? Any outside hobbies or interests?
An introvert who finds peace and joy in sport and nature. I have a lot of hobbies that are my driving force in life – sports hobbies. I want sports that need a long learning curve.
For example, I started rock climbing many years ago. With rock climbing, you must learn about security, working with the devices for ascending and descending, working on the movement technique, and training endurance and power. The progress is very slow, and that's why I like it. Also, I ride a road and a mountain bike. I want to be closer to nature and enjoy the views from the top of the mountain! I run, too. Although running seems like a basic activity, it isn't. There are also running techniques involved, training for endurance and training for speed, and the progress is also very slow.
I also started kiteboarding, which is the hardest to learn from all of the above. You need to learn about wind windows and direction, controlling the kite, safety, and riding a board – all at the same time. It is very fun and enjoyable. And in wintertime, I ski. In every season, I switch between these sports. Sport makes me an enthusiastic and productive developer.
It is a great way to unload and restore my body and mind. It gives me the tools and skills to succeed not just in the workplace but in life too.
If you're interested in working with colleagues like Milan, check out our careers page. Cosmic Development offers a unique and exciting environment where you can have a significant impact daily and deliver real value for our clients.