by Katerina Bogdanoska
---
Giving developers feedback can be rather challenging. But once you master the habit, it can become a powerful tool to help your development team succeed and improve performance. This article will discuss why developer feedback is essential and the best ways to give constructive feedback.
Providing constructive feedback is essential to developers' success and performance. When given or received correctly, it creates a healthy environment and boosts developers' productivity and engagement. It also clarifies expectations, reinforces positive behavior, and addresses problem areas. Well-delivered feedback is also fundamental to the success of any company or organization as it becomes a catalyst for change and a point of reference for improvement.
But giving constructive feedback can be a tricky area to navigate, especially when it comes to input for negative actions or results. Poorly delivered feedback, be it positive or negative, may hurt developers' performance and leave them demotivated and discouraged. Having that in mind, managers and team leaders must learn to give feedback the right way. To do that, they should plan their approach and set some ground rules that will benefit both the organization and the employees.
Why feedback matters?
Why is feedback so important, and why is it a win-win situation for both the company and the software development team?
Creates better relationships
It helps your team avoid significant issues
Increases motivation
It allows developers to understand the impact of their performance better
Keeps the team on track
It leads to higher productivity and overall job satisfaction
Promotes personal and professional growth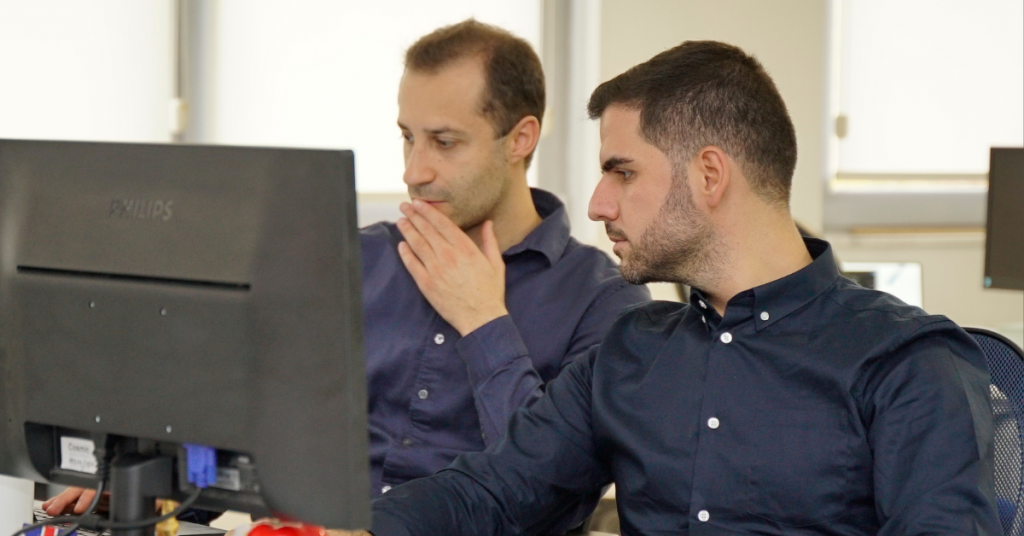 Tips on how to provide constructive feedback to developers
Here are some useful tips to help you structure and deliver constructive feedback to your development team.
Plan ahead
Planning and preparing are crucial parts of giving constructive feedback. Set baseline expectations early on and follow their progress carefully. And always remember that effective feedback is corrective and not critical. Here are some things you should consider:
Review previous feedback sessions.
Go over your task management system like Trello, JIRA, or Monday, to see what tasks they have worked on.
Observe your employees during daily sessions.
Write down as many observations as possible.
Create clear and measurable goals.
Determine what is worth sharing.
Come up with suggestions.
Ask permission
Before you give feedback, make sure you ask permission first. By doing that, you approach the person with respect and provide them with time to prepare.
For example, you can say: "Would you mind if I gave you some feedback?", "Is this a good time to share some feedback with you?" or "I'd like to give you some feedback. Is that okay with you?"
In that way, you can deliver feedback when they are more receptive to listen to it and feel more in control over the situation.
Be specific and objective
The more exact the feedback is, the more useful it will be. Provide facts and specific examples of good and bad performance. Unless there is evidence to back them up, you should avoid giving opinions and judgments. Software Developers are more likely to respond to objective and specific feedback when they know what aspect of the project you are talking about, what went wrong, and what can be improved.
Example: "You are an excellent team leader" can be replaced with something like "I want to thank you for demonstrating optimism in the face of uncertainty at the meeting this afternoon. The numbers were worrying, but you set the tone for the rest of the team. I'm impressed by it, and I want to tell you to keep up the good work."
Be timely
Developers should receive feedback as soon as possible and at regular intervals throughout the year. Providing feedback immediately following an event such as work product submission or presentation will significantly impact performance. You shouldn't wait for a quarterly or yearly review to address specific issues because they may multiply by a domino effect if left unaddressed. Regular feedback will help you track and analyze your developer's overall job performance much easier, and it will help the developers recognize areas of strengths and weakness.
Create solutions together
You should listen to the developers' point of view and allow them to offer solutions, even if you have particular solutions in mind. Be open to their ideas, and don't forget to let them be part of the problem-solving process. You will also learn a lot from their perspective and maybe understand the root cause of the problem.
In the end, provide your suggestions and explain the positive results they will lead to. Ask questions and see if they received your message and know the next steps. Lastly, encourage your development team to provide feedback about your performance and role as a manager. Then, discuss openly and try finding a way to make it work and use the feedback effectively.
Giving negative feedback in a positive way – examples
When giving feedback, you should think carefully about the language you will use and the expressions you choose to avoid misunderstanding and hurting someone's feelings. Here are more positive and negative examples of delivering feedback:
Instead of saying, "You keep missing deadlines, and that impacts the rest of the team and the project.", you can use "I've noticed you are struggling with time management. Is there anything I can do to help?
Or, "You haven't met your targets. I think that is going to affect the team's performance." It can be replaced with "You haven't met your targets, but I know that you are working hard. Are there any barriers in your way that I can help with?"
Follow these five guidelines, and you will get better and more comfortable giving feedback, and your employees will be more open to receiving it.
The Bottom Line
Remember, providing developers with continuous and constructive feedback is one of the most powerful performance enhancement tools at your disposal. The final goal is not only to improve the developers' work performance over the long term, but it will also lead to your company's long-term success.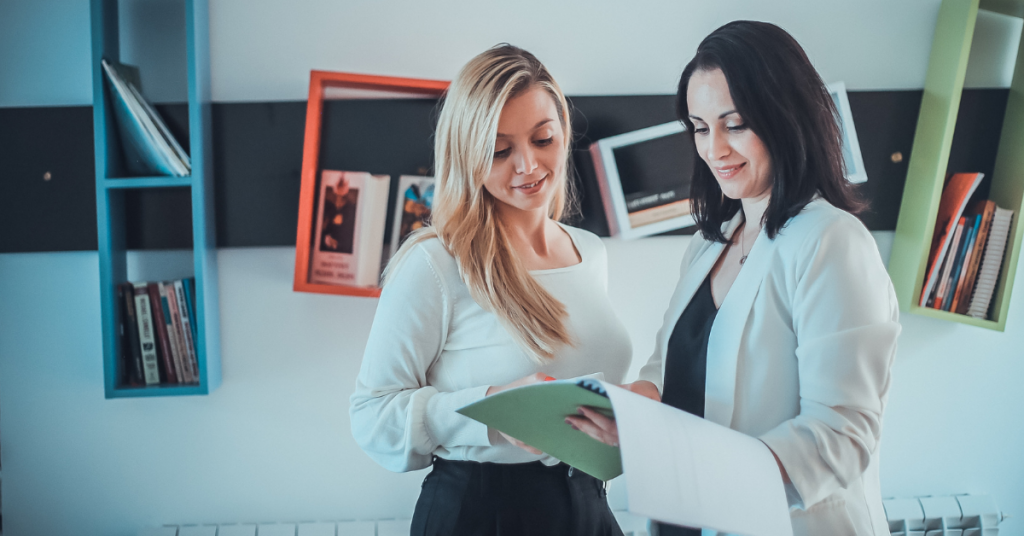 Cosmic Development- a company that fosters a strong feedback culture
We at Cosmic Development believe that creating a healthy feedback culture can break the difference between a strong and thriving company and a company that remains stagnant. That's why we foster openness and honesty, and we strive to improve and maintain healthy relationships. We have created a psychologically safe workplace where employees are actively encouraged to share feedback with another person in the company regularly, regardless of their role.
If you want to unlock a new chapter in your career and be a part of a company that fosters a workplace culture that values, supports, and inspires its employees, feel free to explore our careers page and find out more about our current vacancies.