---
Not everyone is lucky enough to have a job they genuinely feel passionate about, but Mile Milosheski doesn't belong to that group of less fortunate individuals. He is a WordPress expert one of the most enthusiastic developers Cosmic Development ever had. We feel honored for the opportunity to share a piece of his story.
Mile's journey through the world of software development started almost a decade ago while he was still a student at the Faculty of Computer Science and Engineering in Skopje, Macedonia. Thanks to his insatiable hunger for knowledge, his incredible talent and profound understanding of software development, Mile soon became an active member of Macedonian WordPress Community and one of the volunteers at CodeCamp MK, the most significant event in Macedonia for IT professionals.
Nowadays, he is considered to be not only a WordPress expert but a real WordPress whisperer among not only our own developers but the wider WordPress community in the country. He is specialized in the development and design of user-friendly custom made WordPress and WooCommerce applications and custom made plugins from scratch and generally working as a full-stack LAMP developer.

Mile Milosheski, Senior PHP Developer and WordPress Expert
Your Cosmic journey (as we love to call it) started over three years ago. How would you describe it so far?

There are too few words to describe that, so I'll just point out the most important reasons why I've decided to join and stay with Cosmic Development. I can say without any doubt in my mind that the crucial reason was (and still is) the people of Cosmic. The guys here are simply amazing! I also appreciate the flexibility of the working hours and the variety of projects that allows me to try out new things and always keep me up to date with new technologies and trends. Not to forget the compensation :), regular promotions and raises. It all gives me the feeling that there is someone here who acknowledges the efforts and rewards our commitment and hard work.
What was the biggest challenge when you started working in Cosmic?
The biggest challenge since I've joined the company was the beginning of LittleThings.com project, which is now one of the most popular collections of uplifting stories, videos, and exciting DIY projects, with approximately 2 million daily visitors on the website, and #1 FB content provider. The responsibility was enormous, but so was the excitement! Vlad (Vladimir Novachki), our CTO has recognized my enthusiasm, and immediately assigned me as one of the core developers of the project. The experience I gained during that time was priceless. It practically led to where I am now and prepared me for new projects like Scarymommy.com, Thedad.com, and Cafe.com, for example.

Vladimir Novachki, CTO and Mile Milosheski, WordPress Expert
How stressful is your job and how do you overcome nerve-racking situations in general?
It might sound crazy, but in stressful situations, I drink espresso. Yeah, that's true! Each time I find myself stressed, workwise or else, I go to a coffee shop on the ground floor of the business center where our office is located, and I have my kryptonite (a.k.a. double espresso shot) alone. Then I brainstorm by myself and rise to the occasion instantly! 🙂
What do you see as your most significant professional accomplishment so far?
I think that the greatest achievements are yet to come! I'm young, and the development of my career is an ongoing process. I can say with confidence that the solid basis has been laid, but there are still many miles to go. So the answer to this question is – I'm working on it 🙂
Where do you find inspiration for your work?
There are so many different places where one can look for inspiration regardless of what one does. Sometimes that can be a more experienced colleague or some other role model figure, or something wholly insubstantial like a thought or a feeling. However, my inspiration always comes from my family, and the need to put food on the table. Their well being means the world to me, and nothing seems like hard work when I think of them. Deep house music helps too!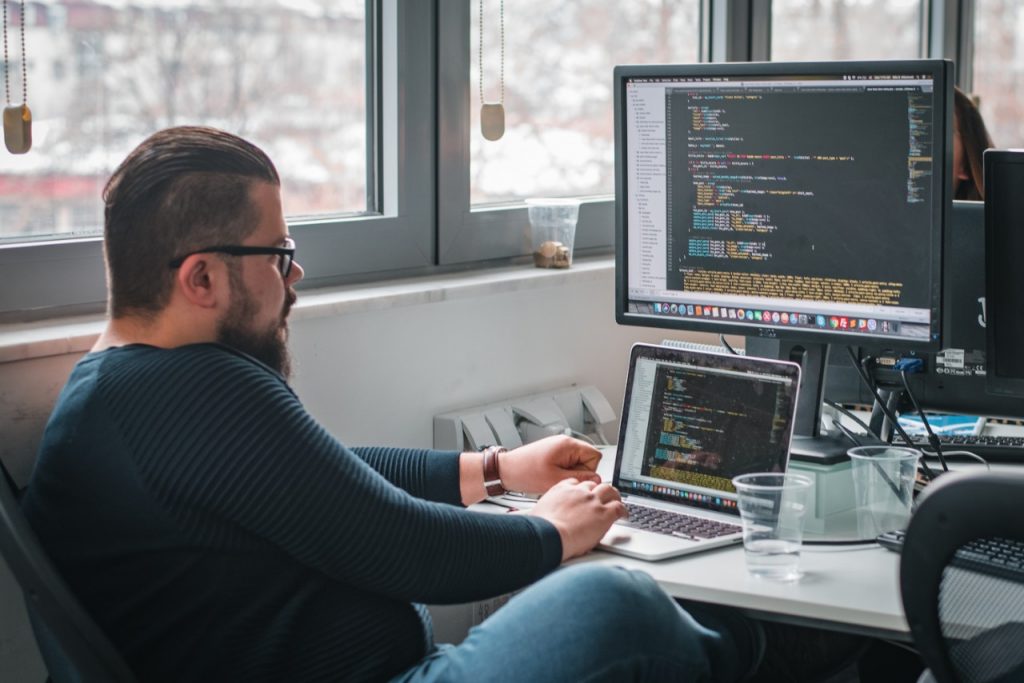 Mile Milosheski in action
Can you, as a WordPress expert, name the Top 5 blogs or work-related websites that you follow?

Well, there are six actually:
The Hacker News (THN) is another great website where I get the news from the industry, as it proves to be one of the leading and trustworthy cybersecurity news platforms, followed by millions of IT professionals. The Delicious Brains' blog also offers tons of useful advice and how-to hacks I like to check out on a regular basis.
The first three platforms are listed here for the obvious reason – they are THE places to go whenever web developers have any issues or questions. I also like to use Reddit and check out what a community there has to say about certain matters.
How do you like to start your day? Do you have a particular morning ritual at the office?
My morning ritual doesn't start at the office. It actually starts at the same coffee shop I mentioned earlier. That's my first stop on the way to work where I take my double espresso coffee and get the day started. Then I head straight to my desk and check my inbox, reply to emails, and organize my daily tasks, coordinate with my Some Spider team members on Slack and get my hands dirty with PHP 😀
Where do you find the strength to keep going when the road gets bumpy? Who are your heroes? Who inspires you?
This one is easy to answers 🙂 MY FAMILY – they're my heroes! They're always there for me. They give me both the structure and the meaning; they never fail to support me and give me the right direction. I feel I owe my success to them.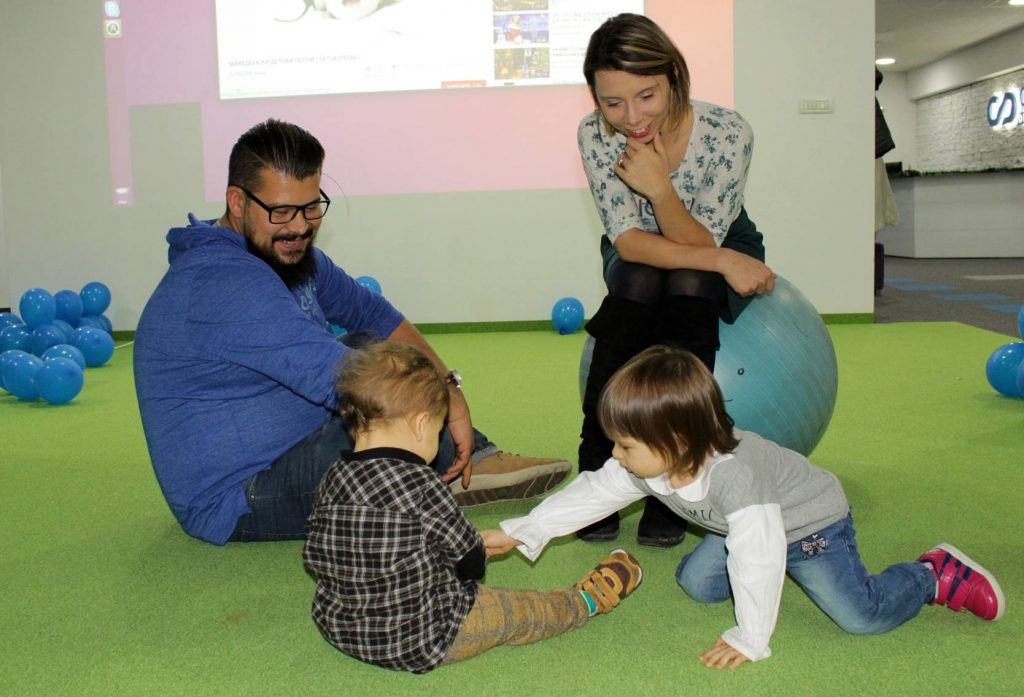 Mile Milosheski's family with his son's best friend (Zharko Mircheski's daughter)
What is your greatest achievement outside of work?
There are probably many achievements that I could list here, from the professional ones to those that only resonate on a very personal level, but again – none of that would happen, or better said, truly matter if it wasn't for my family. My beloved wife and my amazing son are the most important realization of my life. I'm a proud husband and a dedicated father of a two-year-old boy 🙂 – that's who I am.
What do you like to do for fun?
For fun, huh? I enjoy drinking quality scotch! I also love hanging out with my family and friends. When time is not an issue (which is way less often than I would want it to be), I enjoy going to a movie theater. When the weather is beautiful, I like going cycling by myself or just take my family for a nice walk in the city's park to get some fresh air and enjoy our time together.